Smoke Free Housing Certification Program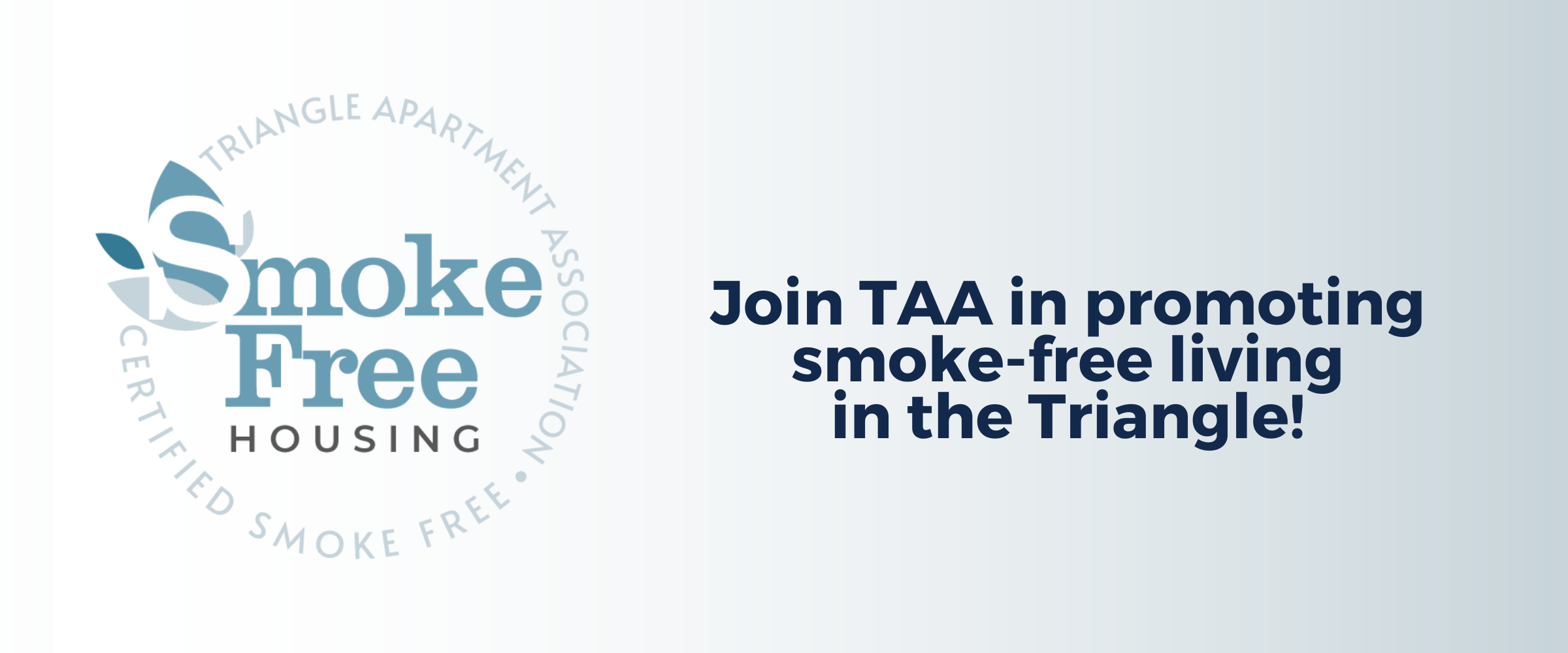 The Triangle Apartment Association and our partners are thrilled to introduce the Smoke-Free Certification program for apartment communities in the region that have taken the initiative to go smoke-free!
Why should you get certified Smoke-Free?
Create a Healthier Community
According to the Center for Disease Control's 2015 Vital Signs Report, more than 1 in 3 nonsmokers who live in rental housing are exposed to secondhand smoke, and 2 out of every 5 children are exposed. While the United States has made great progress in eliminating secondhand smoke in workplaces and public spaces, this has not extended to rental housing and residents and employees are suffering as a result. If you are an owner or manager of an apartment community, you can mitigate the health risks for everyone on your property by implementing a smoke free policy and the Smoke-Free Certification is a great way to let prospective residents know you are maintaining healthy living conditions for your residents.
Attract New Residents
In a survey conducted in 2015 by the National Multifamily Housing Council of nearly 120,000 residents across the country, NMHC found that 76% of residents across all generation levels are interested in non-smoking buildings as an amenity. Wellness-minded design is growing in popularity as younger generations push for healthier environments in their workplaces and homes. Certifying your property as Smoke-Free is a great way to market your community to these prospective residents.
Prevent Dangerous and Costly Fires
A 2019 Report from the National Fire Protection Association found that during the period from 2012-2016, smoking was a leading cause of residential fires and the number one cause of fire deaths in the United States. Here in the Triangle, smoking has been named as the cause of numerous apartment fires including several that led to fatalities. Smoke-Free policies in apartments reduce the risk of smoking-related fires, which saves lives and reduces costs on the property.
Smart Business Decision with Benefits

Adopting a smoke-free policy is good for your bottom line. Many property owners and managers in NC have gone smoke-free to save on costs. The sooner you go smoke-free, the sooner you can save money in decreased maintenance, turnover, and fire damage costs. Providing a clean and healthy environment for residents can be a big selling point for your property and those with a Smoke-Free policy may see an increase in resident demand.
TAA-certified Smoke-Free Housing communities will be highlighted on the TAA website and will receive marketing materials to help promote the certification to new and existing residents.
---
To apply for the TAA Smoke-Free Certification, a community must have a lease or contract that prohibits employees, residents, and guests from smoking in specified areas in the community. The minimum requirement for the certification is a policy that prohibits smoking indoors, on porches, balconies or patios where applicable. (More broad policies are legal and recommended. They may include other outdoor private and common areas, building perimeter restrictions, 100% smoke-free campus, and prohibition of electronic cigarettes and/or hookah.)
---
Certification is $45/property. Includes a Smoke-free Certification packet with the following benefits:
Two smoke-free certification decals to display at property (more may be purchased for $5 each)
Materials from TAA to display in leasing office or clubhouse
Smoke-free-certified logos for use on website and in printed marketing materials
Recognition in list of smoke-free communities on TAA website

Recognition at applicable TAA events, through community partners, in news stories and on social media sites
---
To view the current list of TAA's Certified Smoke-Free Communities, click here!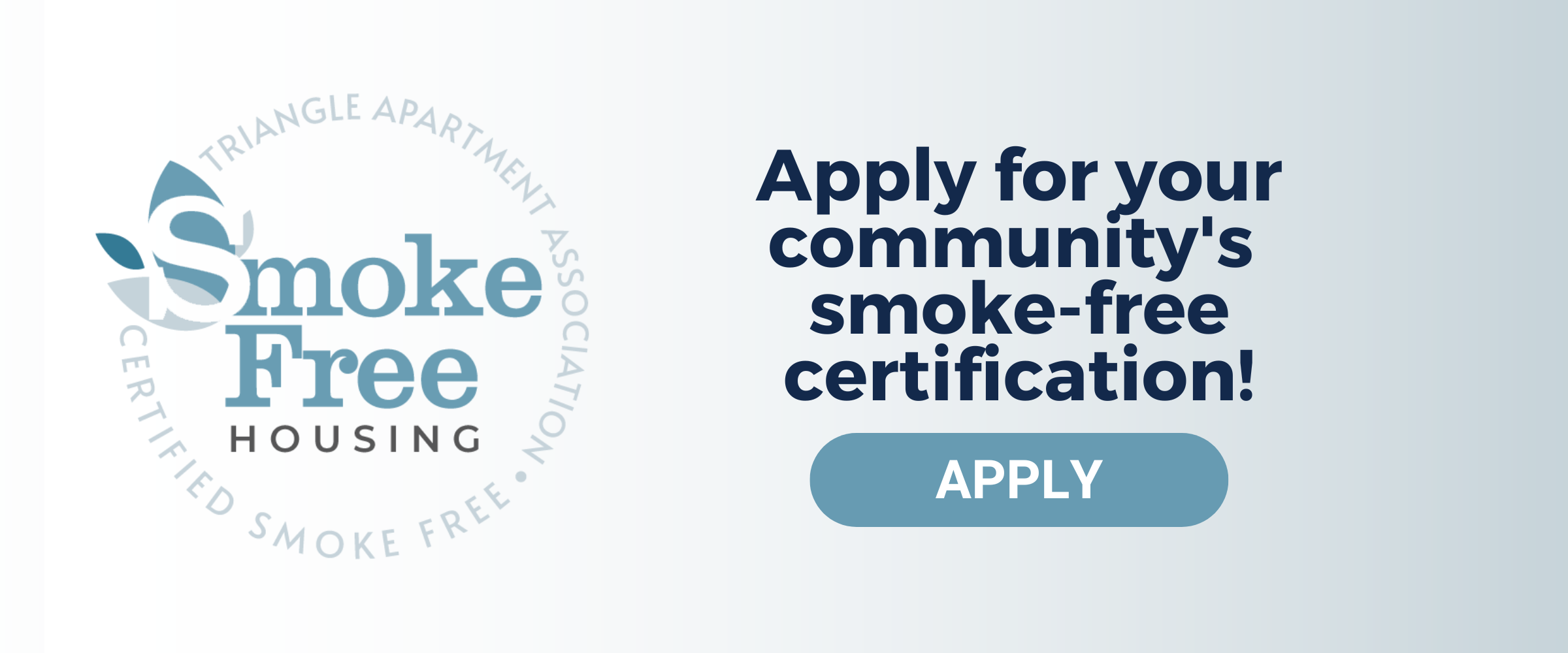 This program is generously underwritten by: