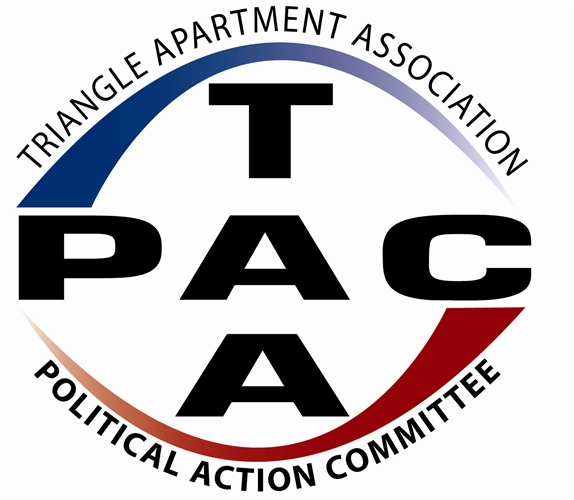 The TAA-PAC is a North Carolina state-registered Political Action Committee. Investments made to the TAA-PAC support local and state candidates who represent good government and understand the needs and concerns of the rental housing industry. The TAA-PAC trustees seek out and evaluate candidates for local and state elected offices who support policies that enable rental housing providers to continue to provide high-quality homes that remain accessible and affordable.
TAA-PAC investments can only be accepted from individual TAA members via cash, personal check or credit card.
TAA-PAC salutes all TAA Members that have made a 2017 contribution to the NAA, AANC & TAA-PACs! Your contribution will help TAA support political candidates who support the multifamily rental housing industry. With your support, TAA will continue to build and develop relationships with elected officials to advance TAA's political initiatives!
---
Make your contribution today in three easy ways:
Call 919-782-1165 with your credit or debit card
Mail your check to TAA-PAC 7920 ACC Blvd., Suite 220 Raleigh, NC 27617
Disclaimer: Contributions to TAA-PAC are not tax deductible for federal income tax purposes. Contributions to TAA-PAC are for political purposes. All contributions to TAA-PAC are voluntary. You may refuse to contribute without reprisal. The proposed contribution amounts are merely suggestions; you may choose to contribute more or less or not at all. TAA will not favor or disadvantage anyone by reason of the amount contributed or the decision whether to contribute. North Carolina State Law requires political committees to report the name, address, occupation, and name of employer for each individual whose contributions aggregate in excess of $50.00 in a calendar year.