Credentials, Certifications, & Programs
Credentials
CAPS CAM CAS NALP CAMT IROP NAAEI & visto Online Training
Certifications
(Please read our cancellation policies here.)
---
NAAEI
NAAEI Update! Effective January 1, 2020
All NAAEI credential programs candidacy period will be 6 months
Candidates may only extend their credential candidacy twice
NAAEI Candidacy Extension Fee: $75 per extension
"NAAEI's mission is to provide broad-based education, training and recruitment programs that attract, nurture and retain high-quality professionals and develop tomorrow's apartment industry leaders."
Credential Certificate Information
Beginning in the Fall of 2019, all Candidates will be able to print their own Certificate after completing their credential program. NAAEI will send the candidate a link to a portal where candidates will be able to print certificates, wallet cards, and download their badges to add to their professional e-mail signature.
NAAEI Credential Programs must be renewed annually. Learn more here.
Multiple scholarship opportunities are available:
---
Certified Apartment Portfolio Supervisor (CAPS)
visto online Training information
Earning your CAPS takes you to the next level in property management. It fast-tracks your career advancement and your corresponding earning potential.
You'll learn about:
Achieving ethical excellence
Employee performance, engagement, retention, and talent development management
Stakeholder relations with residents, communities, and municipalities
Investigating and troubleshooting an underperforming property
Overseeing the budget process across a portfolio and owner performance objectives
Property acquisition and due diligence
Mortgage financing/property development feasibility analysis
Investment strategies, including renovation, disposition and refinancing
Managing risk through inspections, follow-up procedures, and incident reporting compliance
Minimizing legal risk and liability/managing staff during property sales or purchase
Contemporary issues, including occupancy, emotional support animals, hoarding, criminal background checks, RUBS, cybersecurity, and music licensing
Market analysis and property inspections/operational and financial analysis inspections
Measuring portfolio performance and property valuation
Understanding the management agreement and creating an owner's report

CAPS Direct - NEW!
NAAEI has established an alternative way for an individual to earn the CAPS credential. The candidate must meet two of the three criteria listed below:
The candidate must hold a bachelor's or master's degree with a major, minor or concentration in property management or real estate.
Hold a current CPM designation.
Have over 5 years of experience as a multi-site portfolio supervisor.
Plus:
Prepare for the CAPS comprehensive online exam through self -study
Pass the comprehensive online exam

CAPS Amnesty - NEW!
Have you allowed your CAPS credential to lapse? Well, not to fret! NAAEI will allow an individual to reinstate their lapsed CAPS credential:
Prepare to retake the CAPS comprehensive online exam through self-study.
Pass the comprehensive online exam
---
Certified Apartment Manager (CAM) Credential Program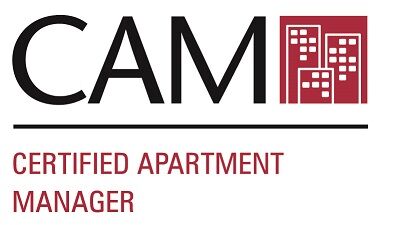 2020 IN-PERSON COURSE INFORMATION (In Progress)
visto Online Training information
The onsite community manager is a vital link between apartment residents, the community owners, and investors. The CAM (Certified Apartment Manager) Credential Program curriculum is designed to enhance the skills of the on-site property management professional and provides the highest standard of training, which can result in improved resident retention, increased employee productivity, and a better managed and more profitable asset.
The CAM credential positions you well for career opportunities and advancement. In this course, you will gain knowledge and have a better understanding of the challenges you face day-to-day. At the same time, you will have a new opportunity to share your experiences as a multifamily industry professional with other dedicated peers, establishing valuable contacts for the future and increasing your own experience level. This course is ideal for community managers, assistant managers.
Earning your CAM Credential allows you to demonstrate that you have the knowledge and ability to manage an apartment community and achieve the owner's investment goals.
---
Certified Apartment Supplier (CAS) Credential Program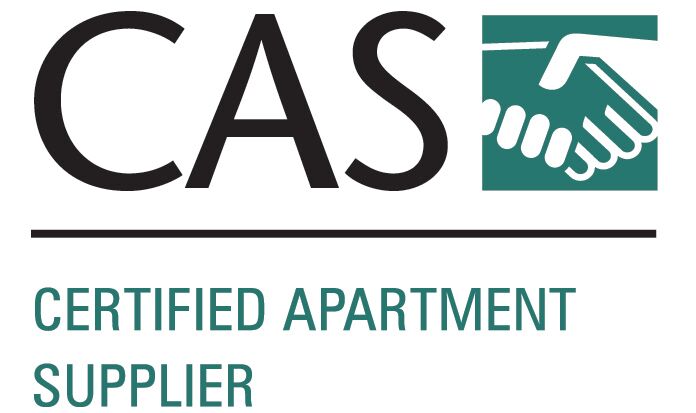 2020 IN-PERSON COURSE INFORMATION (In Progress)
visto online training information
Suppliers are important liaisons to the multifamily housing industry. This program is designed as an opportunity for suppliers to learn, gain knowledge and become more confident in how to better service their multifamily housing clients The CAS program is ideal for new salespeople as well as veterans of the industry.

---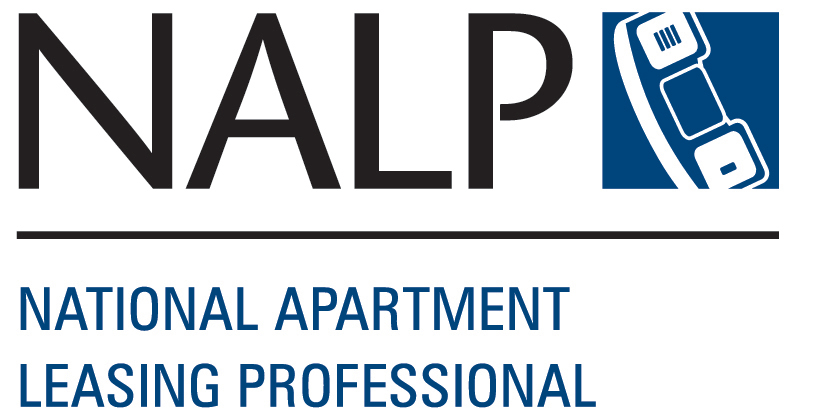 National Apartment Leasing Professional (NALP) Credential Program

2020 IN-PERSON COURSE INFORMATION
visto online training information
The National Apartment Leasing Professional (NALP) Credential Program is meant to enhance the skills of the apartment leasing professional, resulting in better-informed, highly professional individuals with increased lease activity and improved resident relations. Earning NALP, your first industry credential, signals to an employer your commitment to a career in residential property management.
National Apartment Leasing Professional (NALP) Credential Modules:
Bringing in New Residents
Marketing and Maintaining your Community
Why Your Competition Matters
Relevant Laws and How to Apply Them
The Sales Process and Building Relationships
Effectively Meeting the Needs of Current Residents
The Market Survey
---
Certificate for Apartment Maintenance Technicians (CAMT)

2019-2020 IN-PERSON COURSE INFORMATION (COMPLETED)
This program is designed both as an introduction for new maintenance professionals and as a refresher for the veteran employee, to give these professionals the knowledge and tools necessary to run an effective maintenance program. Maintenance expenses are the single largest controllable element in any operating budget. The CAMT program is accredited by the American National Standards Institute (ANSI), a private non-profit organization that administers and coordinates the U.S. voluntary standardization and conformity assessment system.
Certificate for Apartment Maintenance Technicians (CAMT) includes:
The non-technical Soft Skills course consists of online learning, including practice scenarios. Five technical courses consist of hands-on classroom training followed by online practice scenarios.
Technical Modules:
Electrical Maintenance and Repair
Plumbing Maintenance and Repair
Heating, Ventilation and Air Conditioning (HVAC) Maintenance and Repair
Appliance Maintenance and Repair
Interior and Exterior Maintenance and Repair
Non-Technical Online Course Modules:
Welcome to the Industry
Customer Service
Teamwork
Time & Project Management
Money Matters
Documentation & Paperwork
Maintenance & Emergencies
Safety First
Compliance
Enhanced with FranklinCovey Insights on Demand video-based online courses
Programs may be taken as standalone seminars or in full to earn the industry credential.
---
Independent Rental Owner Professional (IROP)
visto online training information
Whether you are a new or experienced independent rental owner, earning your IROP gives you an "insider's view" of professional property ownership and management practices.
You'll learn about:
Key elements of successful rental unit ownership
Preparing and managing a budget
Planning taxes strategically
Establishing relationships with code department representatives
Protecting and insuring your investment
Increasing your property's energy efficiency to increase the market value
Screening, hiring, and training employees
Scheduling unit inspections for preventive maintenance
Establishing rental rates and marketing to find residents
Qualifying residents and complying with fair housing laws
Considering the important elements of an enforceable lease
Owner liability, rent collection, security deposits, and eviction
Developing turnkey rental unit preparation and resident move-in processes
Showing the rental unit and qualifying and screening prospective residents
Managing resident retention and terminating a lease
---
Visto Online Training
Powered by Grace Hill & NAAEI
Visto Property Management Training
Grace Hill and the National Apartment Association Education Institute (NAAEI) have teamed up to create Visto—all the credentials and training property management professionals need. Train and learn course-by-course or on a subscription basis—and take your career to the next level.

Available Online Credentials:
---
Certified Pool-Spa Operator (CPO) Course and Exam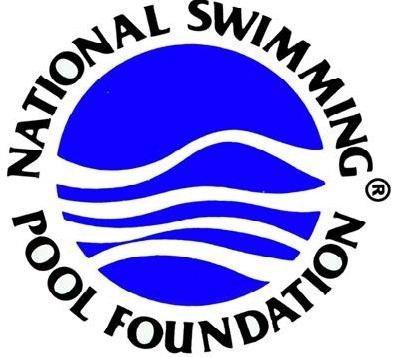 These two-day courses offer instruction in swimming pool/spa maintenance and safety. Each course runs from 8:30 am - 5:00 pm. Participants will need to bring a hand-held battery-operated calculator, pencil, and paper to both classes. The exam will be given the 2nd day of the two-day course.
All those seeking CPO re-certifications must attend a two-day course.
NSPF-Approved Instruction Includes:
Pool and spa chemistry
Cost Saving Tips
Testing and Treatment
Water Balance
Filtration
Liability and Risk Management
Record keeping
Pool and Spa Maintenance
Pool Management
Chemical Troubleshooting
Disease and Accident Prevention
---
CFC: Certification & Testing for Technical Service Personnel
Become CFC certified by attending 8 hours of instruction followed by testing in one or all of the following: Type I, Type II, Type III, and Universal certification in the use of EPA regulated refrigerant gases. Attendees will be instructed in the rules and regulations that meet compliance with the EPA refrigerant recycle rules. All instruction materials will be provided. Student materials are available in Spanish.
Course Topics Include:
HVAC Theory
Prohibition on Venting
Mandatory Technical Certification
Safe Disposal Requirements
Refrigeration Maintenance Practices
Service Practice Requirements
Refrigerant Sales Restrictions
Record-Keeping Requirements
Have you misplaced your CFC EPA 608 card from ESCO? Not to Fret!
You may request a copy by visiting the ESCO website.
Retesting for CFC:
Those individuals who need to retest only to learn either the Core, Type I, Type II and/or Type III, must fill out the required CFC Certification Retest Form. Contact the TAA office at (919) 782-1165 or Director of Professional Development, Suzanne Pratt, at (919) 782-1165 ext. 202 or spratt@triangleaptassn.org. Suzanne Pratt is a certified proctor and will administer the online exam.