Back to Events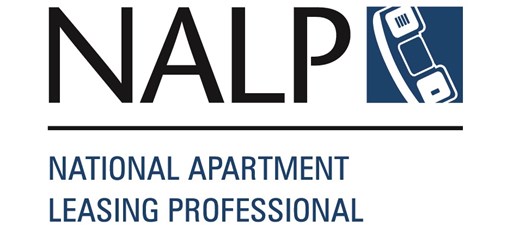 2017 National Apartment Leasing Professional (NALP)
Thursday, October 12, 2017
at
9:00 AM (EDT)
to Saturday, October 14, 2017 at 5:00 PM (EDT)
* Registration open until 10/11/17 at 12:00 AM (EDT)
Event Details
Cost: $465 Members / $595 Non-Members
Program Objective: 
To enhance the skills of the apartment leasing professional, resulting in better-informed, highly professional individuals with increased lease activity and improved resident relations.
You'll learn about:
Using technology to generate traffic
Monitoring and managing your community's reputation
Inspecting the leasing center, tour route, model units, and vacant apartments
Shopping the competition while building relationships with competitors
Compiling a comprehensive community resource tool
Effective marketing plans
Relationship sales process and evaluating personal sales performance
Evaluating a prospect's commitment level and overcoming objections
Reviewing the next steps in the sales process with prospective residents
Applying fair housing laws and communicating rental criteria
Qualifying prospective residents according to rental policy
Preparing and reviewing leases with new residents
The move-in process
Responding to resident issues and maintenance requests with appropriate follow-up
Building relationships with residents and creating a sense of community
Reporting incidents, maintaining documentation, and taking corrective action
Maximizing revenue and operational efficiency
Securing and processing lease renewals
Exams and Presentation:
A proctored, closed-book, online exam is conducted at the conclusion of the coursework; exam dates will be released to students on the first day of class. Students are also required to complete a Market Survey Presentation to receive the NALP credential certification. Information on the presentation will be given to students on the first day of class. 
Click
here
to download the registration form!
Bringing in New Residents: Be Prepared - This course begins by asking participants to think about the leasing process from the prospective resident's and the new resident's point of view. This approach helps conceptualize the idea that everything they learn can be placed within the context of what is important to building a successful leasing relationship. Leasing Professionals learn professionalism, teamwork, organization, time management and technology, all with the goal of developing the skills they need to successfully bring in new residents. Engaging videos and lively discussions help to bring the key points to life. This course serves as an exciting kick-off for the NALP program. 
Marketing and Maintaining your Community: This module highlights the importance of image, reputation and brand in the apartment industry. Leasing Professionals learn how to make sure their property is in peak showable condition at all times (and are provided with a checklist to help them), along with successful marketing and customer service strategies. Stories from experienced Leasing Professionals and the chance to see sample properties from the prospective resident's point of view allow Leasing Professionals to see the important role they play in marketing and maintaining their own community.
Why Your Competition Matters: Leasing Professionals learn how to "shop" their competition and how they can outshine their competitors to bring in new residents and keep the loyalty of current residents. Knowledge of competitors and their offerings is critical, and Leasing Professionals learn how to gain a deeper understanding of their competition and how to bring about changes in their community in order to better compete. Leasing Professionals are asked to think about what is important to them as customers, and then are challenged to consider whether they live up to their own standards for their customers. Leasing Professionals end the course by reflecting on what they have learned and creating a plan for what they want to change so that they can bring their new skills and knowledge back to their community.
Relevant Laws and How to Apply Them: This course teaches Leasing Professionals what they need to know in order to adhere to fair housing laws and ADA regulations when working with both prospective and current residents. In addition, the course covers laws applying to prospect screening, application verification, the lease and lease addenda, all covered as they relate to the Leasing Professional's role. Lively discussions and interactive scenarios put the information learned into real-world situations and keep Leasing Professionals actively engaged.
The Sales Process and Building Relationships: Leasing Professionals learn the foundations of relationship selling and the importance of problem-solving throughout the sales process. This course covers a number of key sales skills within the context of the Leasing Professional's role. Those skills include: learning to listen and respond specifically to the customer; handling objections; and meaningful ways to close the sale. The course closes with a personal assessment of a Leasing Professional's sales readiness.
Effectively Meeting the Needs of Current Residents: The role of a Leasing Professional continues after a prospective resident moves in! In this course, Leasing Professionals learn how to effectively handle maintenance issues and other issues that residents may encounter, all while continuing to reinforce the community's positive brand. The course also covers lease renewals and how a Leasing Professional affects the all-important resident's sense of community.
The Market Survey: This exercise is the second component in becoming a National Apartment Leasing Professional. Leasing Professionals are asked to complete undercover shopping experiences and document what they learn. The Leasing Professional will then present his or her findings to a panel of industry professionals through their local apartment association for evaluation and feedback.
Agenda
October 12
8:30 AM - 5:00 PM

Thursday

breakfast and lunch provided
October 13
9:00 AM - 5:00 PM

Friday

breakfast and lunch provided
October 14
9:00 AM - 4:00 PM

Saturday

breakfast and lunch provided
For More Information: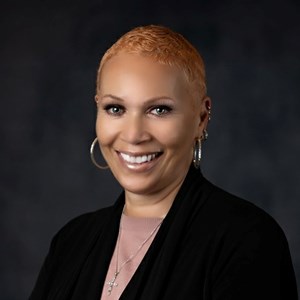 Suzanne Pratt
NAAEI Faculty
Director of Professional Development
Triangle Apartment Association
(919)782-1165x6