Back to Events
2017 The Crazy World of Managing a Residential & Commercial Property
Thursday, October 19, 2017
* Registration open until 10/19/17 at 2:00 PM (EDT)
Event Details
Thursday, October 19, 2017
10:00am - 2:00pm
Cost: $89 TAA Members | $129 Non-Members
The largest difference between residential and commercial property management is the skill sets required to be successful. Management of a mixed - use development can present an array of challenges, but also provides multiple opportunities. These developments are becoming more and more common in the multifamily industry.  Mixed - use properties spur revitalization, they're a productive use of space, and they add vitality to urban areas and  a synergy with residents providing customers to the retailers who, in turn, are providing products and services to residents.  
Join Alex Jackiw, as she takes you through the ins - outs of managing a mixed-use development.
Topics Covered:
LEGAL - Lease knowledge, Reviewing the lease in person with all parties, Common commercial lease terminology – e.g. CAM charges, triple-net lease, etc.
FINANCIAL - Tenant improvements – who, what, when, Billing for services, Collecting rent, budgeting
MARKETING - Compatible uses, Co-marketing opportunities, Window screening of vacant space
OPERATIONS - Trash disposal, Food debris, Odors, Noise, Hours of operation, Maintenance, Grease traps/disposal of great, Parking enforcement and deliveries
CUSTOMER SERVICE - Resident complaints, Tenant requests/complaints
Instructor Bio:
Alex Jackiw is the President of Milhaus Management. She is Past Chairman of the Board for NAA and an Assistant Professor at Ball State University in the Residential Property Management program. Alex is also a licensed real estate broker and holds the Certified Property Manager (CPM®) and Certified Apartment Portfolio Supervisor CAPS® Credentials and has a Masters Degree in Education.
For More Information: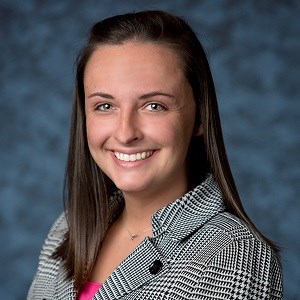 Aby Henneberry