Back to Events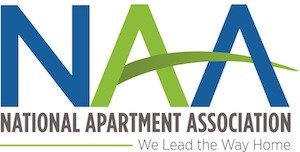 NAA's 2020 APTvirtual
Monday, November 2, 2020
to Friday, November 6, 2020
Event Details
NAA is excited to bring the best parts of Apartmentalize to you digitally. The new event, APTvirtual, allows you to connect from the comfort of your home or office and experience:
Education & Speakers. 63 engaging breakout sessions from industry trailblazers and impactful insights from our Game Changers.
NAA Exposition. Connect with supplier partners to explore the latest industry innovations and experience new products. Explore the virtual exposition at your own pace and schedule one-on-one appointments with participating exhibitors who are eager to help you find optimal solutions for your company.
Networking. Make the most of your virtual event experience by taking advantage of opportunities to connect with other participants including Virtual Braindates, speed networking, happy hours, Q&A with speakers, live polling, and private meetings with participants and suppliers.
Interested in registering? Use one of these codes to save $200!
From Speaker Mary Gwyn, code: ProSpkGwyn
From Speaker Rebecca Rosario-Bueno, code: ProSpkRebecca
Registration Information

For More Information: