Back to Events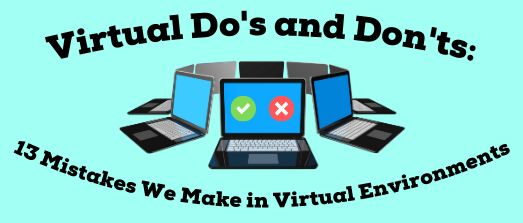 Virtual Do's and Don'ts: 13 Mistakes We Make in Virtual Environments
Friday, May 7, 2021
10:00 AM - 11:00 AM (EDT)
* Registration open until 5/6/21 at 11:59 PM ()
Event Details
Cost: $20 Supplier Members
Register 4 pack of tickets (from the same member company) for $50 (must be in the same transaction)
This event is only open to TAA Supplier Members.

One (1) CAPS, CAM, CAS, CALP, CAMT continuing education credit
Virtual Do's and Don'ts: 13 Mistakes We Make in Virtual Environments and How to Fix Them

We're all spending tons of time 'on camera' in virtual meetings these days! And our on-camera presence is just as important as our in-person presence. Whether you are hosting or presenting webinars, meeting with clients, or connecting with team members, any of these mistakes can be irritating. And when you make multiple ones, it could impact your effectiveness tremendously.
How we interact virtually, what we look and sound like to others, and those little annoying things we do can make a huge impact to these we are virtually meeting. Learn 13 BIG mistakes we're making in virtual environments, how to prevent them, and how to look like a virtual SUPERSTAR on camera in your next virtual session!
For More Information: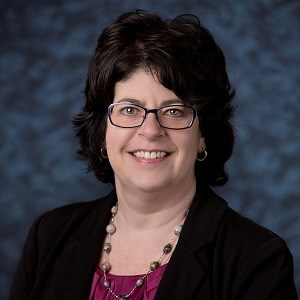 Vicki Franciosi
M. Ed.
Director of Membership Development & Engagement
Triangle Apartment Association
(919)782-1165x7
Your Instructor:
Mindy McCorkle
Owner, Enhancement Talent Development, LLC
Mindy McCorkle has 30+ years of operations and leadership experience in restaurant operations and property management. She's held just about every role in those industries, from front-line roles to executive positions, has served on numerous boards, and countless volunteer committees. She has too many awards and accolades to list here, and she doesn't really like talking about them anyway.
As the owner of Enhancement Talent Development, LLC, her mission is to enhance the talent and performance of our clients' teams through exceptional learning experiences while motivating individuals to explore greater self-fulfillment, higher self-awareness, and transformational thinking.
Mindy brings a unique authenticity to every interaction and presentation and shares transformational insight from her experiences. She's not a game changer; she's creating a whole new game! She has facilitated exceptional learning experiences for more than 20 years, impacting tens of thousands of attendees. If you've seen one of her presentations, you've witnessed the exceptional learning experiences she provides! If you haven't, you MUST!