Back to Events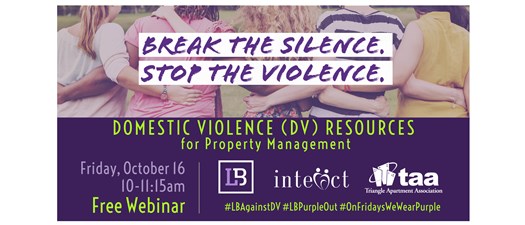 Domestic Violence Resources for Property Management
Friday, October 16, 2020
10:00 AM - 11:00 AM (EDT)
Event Details
2020 has offered a plethora of challenges to the multi-family industry. One of which, no one seems to be talking about… the increase of domestic violence incidents both off and onsite. Statistics show that domestic violence hotlines have had an increase in calls this year.
Whether you've had this occur onsite or are in the pursuit of a better understanding of how to handle these situations in the future, this FREE webinar is for you.
Join us as Loebsack & Brownlee, PLLC attorney, Hans Dara, takes a deep dive into the most important legal issues associated with handling domestic violence situations onsite in North Carolina. L&B's outreach partner, InterAct of Wake, will also have representatives present to guide you through how to detect red flags of domestic violence on-site, walk us through their Outreach and Education Programs, and provide you with resources and contacts for your Team and your residents.
While this event is free, we welcome and encourage everyone that is willing and able to volunteer and/or donate to InterAct of Wake.
For More Information: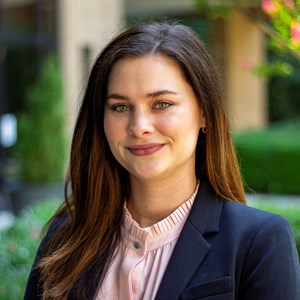 Alyssa Clair
Strategic Partnerships Manager
Loebsack & Brownlee, PLLC
(704)589-2874