Back to Events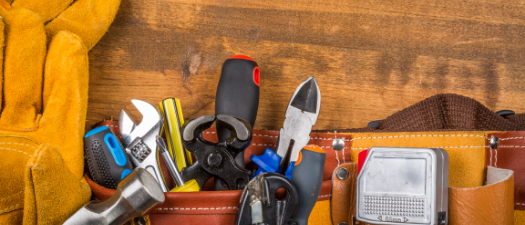 Grads of Life Program Info Webinar
Thursday, January 30, 2020
Webinar link will be emailed to you after you register.
Event Details
The TAA recently entered into a partnership with the National Apartment Association (NAA) and Grads of Life (GOL) to help employers in the Triangle market rental housing industry tap into new sources of entry-level maintenance tech talent. Grads of Life is a national nonprofit dedicated to diversifying and strengthening talent pipelines. Together with the NAA, they are developing strategies for employers who want to grow their workforce by hiring and retaining motivated young people from diverse backgrounds. The program has already found success in the Phoenix and DC markets.
TAA has committed to pilot the program in our market in 2020, with goals of
having a minimum of 20 qualified maintenance techs available for hire (to partnering companies) by the end of the next six months, and,
building an effective pipeline to bring new talent into apartment maintenance jobs, which pay a competitive wage, provide quality benefits, and present opportunities for career growth.
Join us for this webinar hosted by Grads of Life to hear specifics about how the process works.
While the webinar is FREE, registration is required. This is an information session only and no commitment to participate in the program is necessary. Hear about this great initiative, ask your questions and get answers.
---
Program Summary:
Grads of Life, a subsidiary of Year Up, is the nationally recognized leader in working with employers to bring Opportunity Youth into the workplace. Grads of Life (GOL) and the NAA Education Institute (NAAEI) have partnered to create Opportunity Youth talent pipelines in the apartment industry. The goal is to create scalable and sustainable solutions that address the sector's core maintenance talent needs and help motivated young people (ages 16-24) start fulfilling careers as maintenance technicians.
In 2018, NAAEI and GOL began developing multi-faceted pilot programs in Washington, D.C., and Phoenix. The convening of key industry stakeholders, including NAA affiliates and their members, and sourcing and vetting high-quality education partners was the first step towards understanding local industry needs. To date, education partners have included Job Corps and Community Colleges. Pilots have started small, with each program targeting 20-30 students in each market in the first year. The expectation is that the model is expanded in years two and beyond.
To support the successful recruitment, placement and retention of talent, a training program combining industry-specific content, CAMT, and a 40-hour professional skills training was developed and paired with a 10-week paid work-based experience on-site with participating employer partners. During the 10-week work-based experience, the educational partners/GOL are in regular communication with the employer/supervisor to address participant performance and help managers support participant's success.
GOL works directly with employers and the school's career counselors on the placement of students. Placements are intended to convert to full-time permanent positions pending successful internship experiences. The goal for each program is an 80% permanent placement rate.
This solution connects employers to a typically untapped source of talent to help meet the critical shortage of maintenance technicians. Companies hiring Opportunity Youth have measured gains in a variety of important HR areas such as retention and employee productivity, diversity, onboarding and training, and recruiting efficiency.
For more information on Grads of Life, please visit https://gradsoflife.org. You can also read a recent article about the initial pilot programs by clicking here.
For More Information:
Josie Eatmon
CAE
Executive Director
Triangle Apartment Association
(919)782-1165x8