Back to Events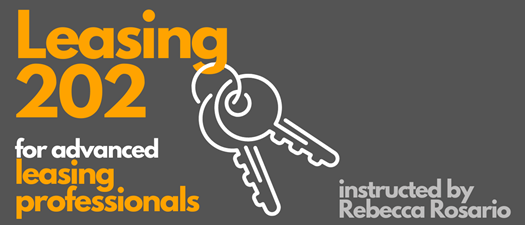 Leasing 202: For Advanced Leasing Professionals
Tuesday, September 20, 2022
* Registration open until 9/13/22 at 5:00 PM (EDT)
Event Details
Cost: $209 Members | $309 Non-Members
Cost: Any participant who attended Leasing 101 Fundamentals in 2021 and 2022 will receive a discount $30 off to attend this session. Stop, before registering please contact Shawna Poteat for the promo code!
September 20th, 2022 9:00 AM - 4:00 PM
Six (6) CAPS, CAM, CAS, CALP, CAMT continuing education credits
This leasing full-day workshop is for advanced leasing professionals. It is not recommended for new leasers unless you have good telephone and in-person sales training. The session will begin with Closing. Closing is not the end; it is the BEGINNING! Accelerate your leasing skills from the basic "closing happens at the end of the presentation" to incorporate closing at the beginning, middle, and throughout your leasing interactions.
Note: Follow-up is considered a mandatory BASIC practice and will not be covered in this workshop.
Topics included and Key Skill Practices:
Closing:
Learn new words that increase your influence and persuasiveness.
Master the 5 steps to any sales presentation, sharpen your skills within each of these steps.
Discover new soft closing questions that reveal prospects opinions and draw them closer to saying "YES" to the address!
Understand why prospective residents object, and gain strategies to guide them through the decision to lease from you.
Telephone Technique:
Review the Five Steps to Telephone Success with emphasis on advanced questioning techniques.
Know how to regain control if you lose it on the telephone.
Increase your ability to create early excitement with visualization words.
Transition your prospects easily from telephone to website tour, to virtual tours, to application.
Virtual Touring:
Discover seven essential exposures that all leasing teams should audit within 24 to 72 hours of the class.
Learn how to set the virtual stage (and understand why it is different than preparing for an in-person tour).
Understand what virtual liability is, and how it impacts renter confidence.
In-Person Touring Tactics:
Achieve physical/environmental impact from the moment your prospective resident walks in the door.
Gain expanded (in person) questioning techniques to understand wants, needs and motivations, quickly and deeply.
Stretch your presentation to presenting more features with personalized benefits that will significantly increase your chances of leasing.
Build your personal confidence through take home activities provided and increase your leasing performance to extraordinary!
For More Information: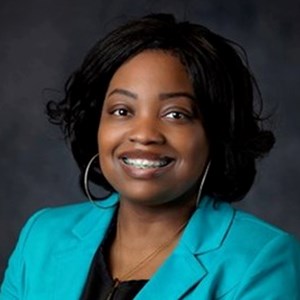 Shawna Poteat
M.Ed
Education & Credentials Manager
Triangle Apartment Association
(919)782-1165
Meet Your Instructor, Rebecca Rosario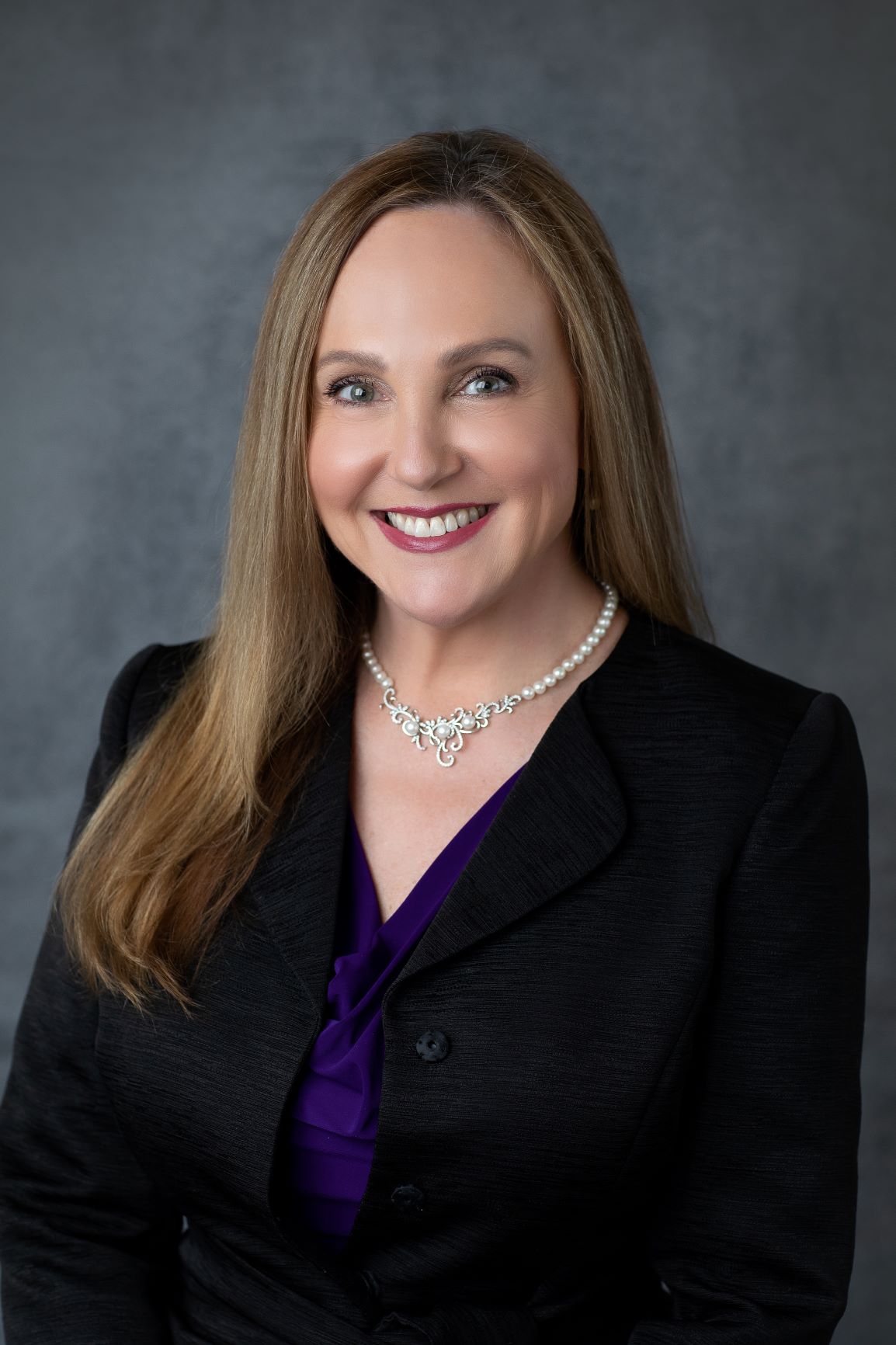 Rebecca Rosario, CALP, CAM, NAAEI Faculty, ApartMentor, has over 25 years of experience working to transform employees and organizations, including residential property management, new home builders, and sales organizations. Her work includes REITS, management companies, apartment associations, NAAEI, and more. Rebecca facilitates the NAAEI credential programs, NALP, CAM, and CAPS, and a multiple NAA Education Conference Speaker, and a Brainstorming Presenter and Facilitator. Rebecca is an active participant in various North Carolina apartment associations, a past TAA and TAAEF Board member, founded the AANC State Suppliers Council, currently serving as an AANC Board member, and on various AANC committees. She also serves at the national level on the NAAEI Apartment Careers and NAA Global Outreach Committees.
---

Sponsorships are available for this course!