Back to Events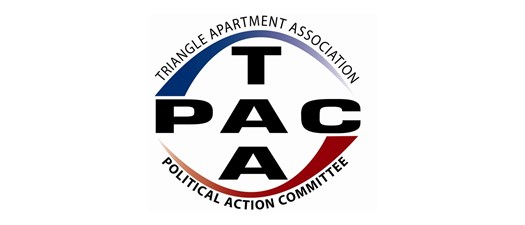 TAA-PAC First Quarter Membership Breakfast
Friday, March 26, 2021
Zoom link will be sent to registrants
Event Details
Join us for TAA-PAC's First Quarter Breakfast Meeting with special guest speaker Senator Wiley Nickel (D-Wake).
TAA-PAC Member Registration Cost: $10*
Non-TAA-PAC Member Registration Cost: $20
*TAA-PAC Members in the Senate, Vice President, and President Club are entitled to free admission as outlined in the membership breakdown. If you would like to register to utilize your free admission, please email Dustin Engelken.
---
About TAA-PAC Quarterly Breakfast Events:
The TAA-PAC holds quarterly breakfast events with local elected officials from all levels of government including federal, state, and local officials. Tickets will be sold for the event with discounted tickets for TAA-PAC members. Please note this is a PAC Fundraising event and we are only able to accept personal donations for the event.
For More Information:
Dustin Engelken
Government Affairs Director
Triangle Apartment Association
(919)782-1165x4
About the Speaker: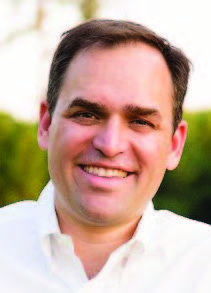 Senator Wiley Nickel represents Western Wake County in the North Carolina General Assembly.  The 16th Senate District includes Cary, Morrisville & NW Raleigh.
Wiley is a practicing attorney in Cary, NC, where he lives with his wife, Caroline, and their two children. Wiley graduated from Tulane University as a Political Science major and received his law degree from the Pepperdine University School of Law. Before opening his law practice, Wiley worked for the White House, traveling with President Barack Obama in the United States and abroad. He also traveled with Vice President Al Gore during the Clinton/Gore White House.
Wiley understands the value of public service.  As a former prosecutor, he has helped pursue justice for those in need. As a local attorney, he works every day to see that his clients are treated fairly and compassionately by the North Carolina justice system.
Wiley serves on the Agriculture/Environment/Natural Resources Committee, the Pensions and Retirement and Aging Committee and the Appropriations on Education/Higher Education Committee.
Wiley is a Progressive Democrat and believes it's time to focus on strengthening our public schools, creating high paying jobs, expanding access to affordable healthcare and protecting our environment. Senator Nickel is leading the fight to protect a woman's right to choose and pushing for stronger gun control laws. He supports an end to gerrymandering with independent redistricting reform that takes the power to draw new legislative districts out of the hands of politicians.