Back to Events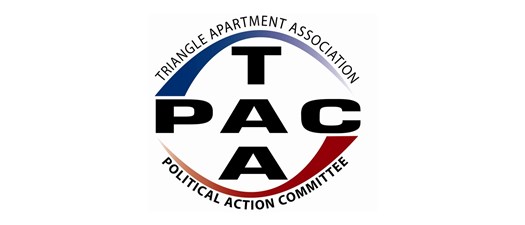 TAA-PAC Second Quarter Membership Breakfast
Friday, June 10, 2022
* Registration open until 6/3/22 at 5:00 PM ()
Event Details
Join us for TAA-PAC's Second Quarter Breakfast Meeting. Our guest speaker for the event will be Mayor Mary-Ann Baldwin of Raleigh.
Registration Cost: $20*

*TAA-PAC Members in the Senate, Vice President, and President Club are entitled to free admission as outlined in the membership breakdown. If you would like to register to utilize your free admission, please email Dustin Engelken.
---
About TAA-PAC Quarterly Breakfast Events:
The TAA-PAC holds quarterly breakfast events with local elected officials from all levels of government including federal, state, and local officials. Tickets will be sold for the event with discounted tickets for TAA-PAC members. Please note this is a PAC Fundraising event and we are only able to accept personal donations for the event.
For More Information:
Dustin Engelken
Meet Your Speaker:
Mary-Ann Baldwin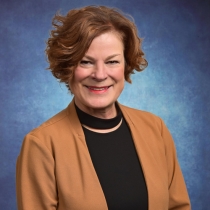 Mary-Ann Baldwin served five terms on the Raleigh City Council, from 2007 to 2017, before being elected Mayor in 2019.
Mayor Baldwin currently serves as the chair of the Council's Safe, Healthy, and Vibrant Community Committee and is a member of the Council's Economic Development and Innovation Committee.
During her previous time on Council, she served as the City's representative to GoTriangle, our regional transit authority, as well as the Downtown Raleigh Alliance. She has also served as chair of City's Law and Public Safety Committee and Transportation Committee and as a member of the Budget and Economic Development Committee, Public Works Committee, Comprehensive Planning Committee, Healthy Neighborhoods Committee, and Technology and Communications Committee. She served as the City's liaison to the North Carolina General Assembly and as the representative to the Metro Mayor's Coalition her first four years on Council.
Mayor Baldwin has more than 30 years of experience in communications, marketing, branding, and business development. She is the executive director of the Holt Brothers Foundation, which supports children who have a parent with cancer, and Vice President of Marketing at Holt Brothers Inc. She also co-founded Innovate Raleigh, a catalyst for innovation and entrepreneurship in our region. She serves as a member of the Governor's Council on Entrepreneurship, the William Peace University Board of Trustees, the Wake Tech Foundation Board of Directors, and as a volunteer for Partners Read at Hunter Elementary School.
Mayor Baldwin and her husband Jim have two dogs, Jack Bauer and Charlie Brown. Her daughter Lauren and son-in-law Sebastian live in Atlanta. Her stepchildren and six grandchildren live in the Boston area.
---
Available 2022 Meeting Dates:
June 10
September 2
December 9
Benefits:
2 attendee registrations included
Company Logo on meeting agenda
Signage during meeting
5 minutes presentation time at beginning of meeting
Distribute promotional materials
Breakfast is provided to all attendees as part of the sponsorship (We will purchase and schedule delivery.)
Each meeting is exclusive to one company.
Contact Dustin to reserve!