Back to Events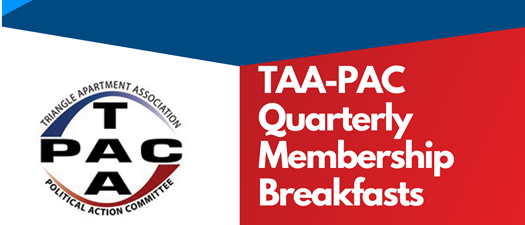 TAA-PAC Second Quarter Membership Breakfast
Friday, June 30, 2023
Event Details
Join us for TAA-PAC's Second Quarter Breakfast Meeting. Our guest speaker for the event will be Congresswoman Deborah Ross.
Registration Cost: $20
*TAA-PAC Members in the Senate, Vice President, and President Club are entitled to free admission as outlined in the membership breakdown. If you would like to register to utilize your free admission, please email Dustin Engelken.
---
About TAA-PAC Quarterly Breakfast Events:
The TAA-PAC holds quarterly breakfast events with local elected officials from all levels of government including federal, state, and local officials. The event is an opportunity to meet and network with the policymakers whose work affects the industry.
**Please note this is a PAC Fundraising event and we are only able to accept personal donations for the event.**
For More Information:
Dustin Engelken
Government Affairs Director
Triangle Apartment Association
(919)782-1165x4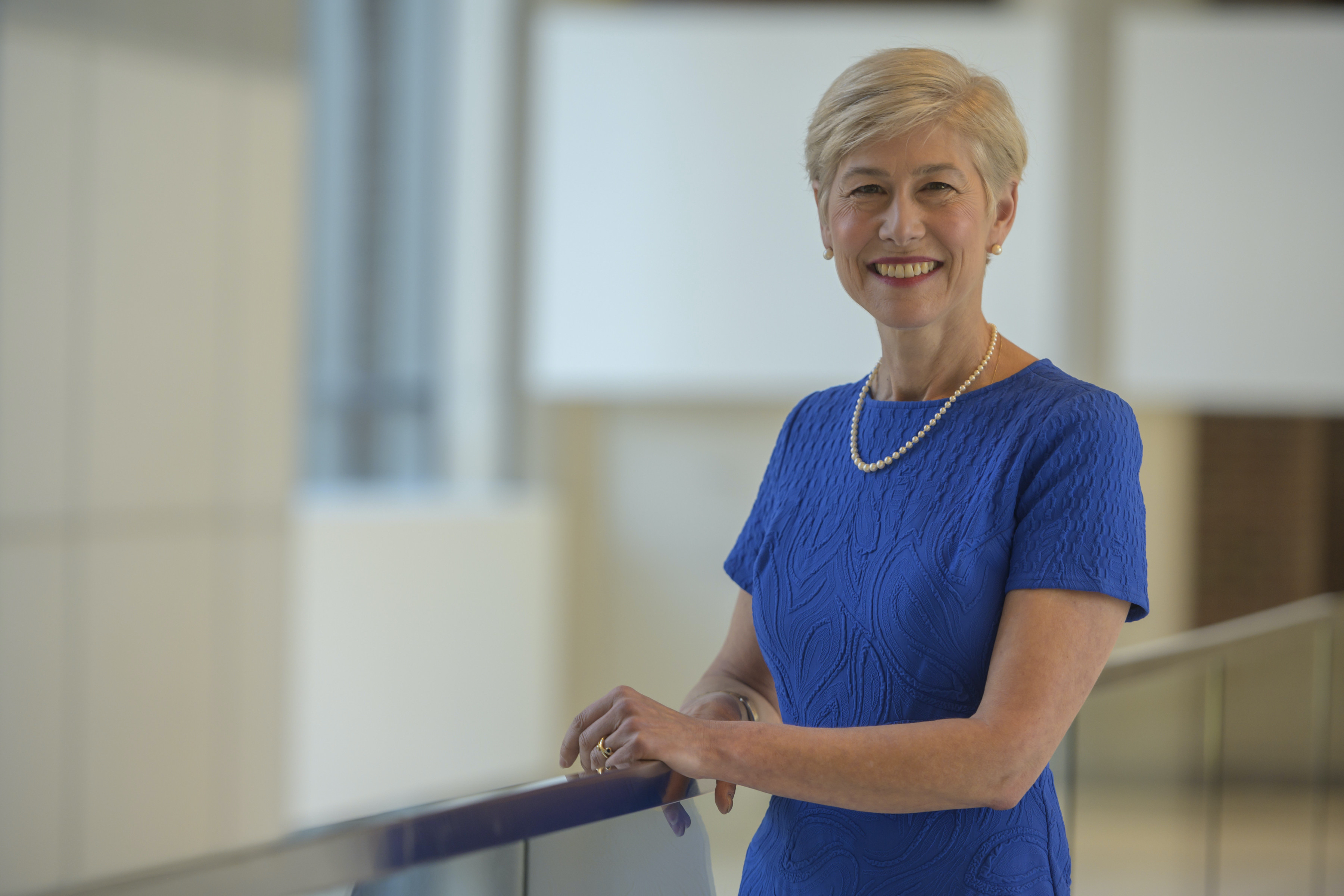 Congresswoman Deborah Ross is a civil rights advocate, a clean energy champion, a lawyer, and a proud North Carolinian. She was sworn into the House of Representatives on January 7, 2023 for her second term representing North Carolina's Second Congressional District, which includes most of Wake County.
In Congress, Deborah is fighting for equality, justice, and progress. She serves on the House Judiciary Committee; the House Ethics Committee; the House Committee on Space, Science, and Technology; and the Select Subcommittee on the Coronavirus Pandemic. She is also a member of House Democrats' leadership team, serving as a Chief Deputy Whip and on the Steering and Policy Committee.
In her first term, Deborah became a leading voice on issues ranging from women's health and immigration reform to clean energy technology. In the 117th Congress, 11 pieces of Deborah's legislation were signed into law, including bills to increase funding for sexual assault nurse examiners, enhance judicial ethics and transparency, and bolster North Carolina's offshore wind energy potential.
Deborah grew up in a small town. The proud daughter of an Air Force veteran and an early childhood education teacher, her parents instilled in her the belief that with opportunity comes responsibility and that through public service she could help others and make a difference.
She graduated from law school at UNC-Chapel Hill and entered public service in 2002, when she ran for and won a seat representing Wake County in the North Carolina House of Representatives, where she went on to serve for more than a decade. As a Representative in the General Assembly, Deborah worked to protect voting rights, fund transit and transportation projects, increase access to affordable housing, and protect and expand healthcare. Deborah was named as one of Wake County's most effective legislators for her ability to work across the aisle to deliver results for the people of North Carolina.
Prior to serving in public office, Deborah worked as a civil rights lawyer, helping to pass the South's first anti-racial profiling law and reforms to the state's juvenile justice laws. Later, in private practice, she worked to build North Carolina's clean energy future, helping to create thousands of jobs in the renewable energy sector.
Deborah and her husband Steve live in Raleigh with their dog Wylie.