Back to Events
Women's Enrichment Seminar: Who Hijacked My Fairy Tale?
Thursday, August 10, 2017
Event Details
Who Hijacked My Fairy Tale?
Six Ways That Women Sabotage Their Own Success
**Two and a half (2.5) Continuing Education Credits (CECs)**
Cost: $79 Members / $119 Non-Members
As women, our yellow brick road to a happier ever after is often paved with a big to-do list, long hours, stress, difficult people, and surprises we didn't see coming. It's really not the bumps/pot holes in the yellow brick road that get us down and keep us from success, but how we react to them. In this session, we will look in the mirror to see what is blocking us from the life and business we want.
Don't miss this opportunity to laugh and learn with Kelly as she takes attendees on a delightfully wacky, wildly motivating journey through the mind and it's control over our attitudes, behaviors, and actions.
Attendees will:
Learn a practical tool for changing a negative mindset
Learn six ways women are sabotaging their own success
Learn Kelly's four step method to reaching a higher level of success
Get a whole new perspective that will serve you for years to come
Be motivated and inspired to see obstacles in a whole new light
Laugh themselves silly and be charmed by her stories
Results: Mirror, Mirror, on the Wall - Who is the Fairest of Them All?
More confidence and self-esteem
Improved morale and engagement
Stronger leaders, managers, and teams
Better at dealing with stress and change
New perspective on dealing with difficult people
Click on "Registration Options" above to register online, or download the registration form
here
!
About your instructor, Kelly Swanson:
Kelly Swanson is an award-winning storyteller, comedian, motivational speaker, and author of "Who Hijacked My Fairy Tale?", "The Gutsy Girls Pocket Guide to Public Speaking", and "The Story Formula: Mastering the Art of Connection and Engagement through the Power of Strategic Storytelling". She is also a cast member of the reality TV show "The Fashion Hero". Kelly was a featured entertainer for Holland America Cruise Lines, and "Our State Magazine" calls her one of North Carolina's funniest women. Kelly travels the world making people laugh, helping them see beyond their obstacles, and teaching people in business how to master the art of connection and engagement through the power of strategic storytelling. When she's not out charming hearts and tickling funny bones, she's just a frazzled wife and mom trying to convince her family that chocolate is a food group, and wondering why her pants keep shrinking.
For More Information: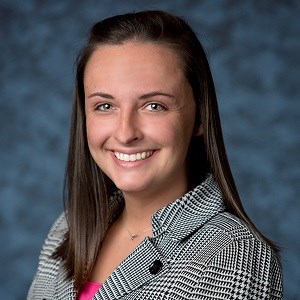 Aby Henneberry