Budget Season! Get your additional bids here...
Date posted
August 22, 2018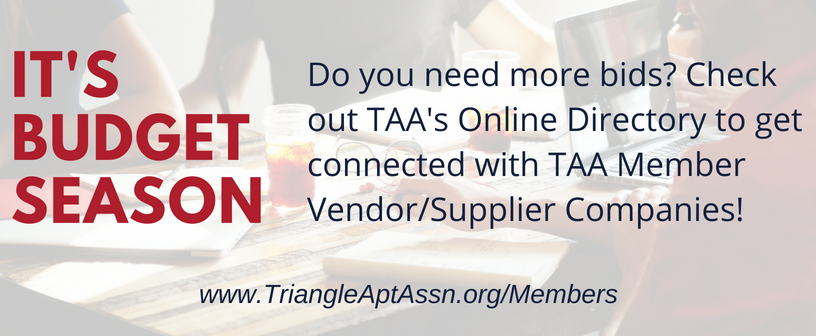 Did you know TAA's website offers a full member list that you can filter by member type and area of expertise?
*Supplier Members are visible publicly, but to view Owner/Operators, you must be a logged in member.
Logging into your account is easy and creating your account only takes a few minutes! Keep in mind your account is specific to you, meaning each person should have their own. Your account will stick with you no matter what company or property you work for.
Logged-In Member Account Benefits:
Register yourself and coworkers for classes & events
Invoice your company or property
Get full access to the online member directory
Get access to an exclusive blog specific to your job type
Keep track of your event and class attendance
Update your profile
Primary Contacts can update the company profile, edit staff, and view/pay invoices