NLOL & TAAEF Hire Executive Director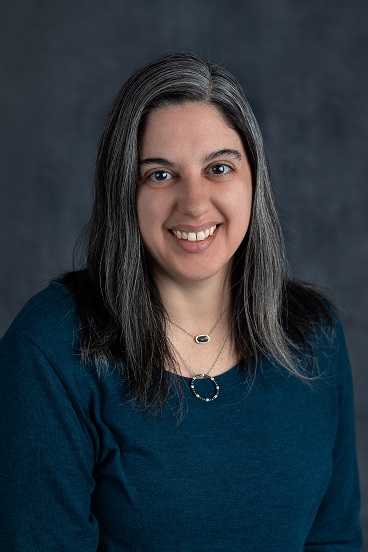 Danielle T. Butler, LCSW, joins the TAA staff on 4/1/2021, as Executive Director for the
501c3 organizations: New Lease on Life (NLOL) and the TAA Education Foundation (TAAEF). This is the first Executive Director for either organization and step one in both strategic plans.
Her responsibilities are to provide day-to-day leadership and management of the organizations. She will work in partnership with the NLOL and TAAEF Boards of Directors to forward their strategic plans. For NLOL this includes advancing the mission by increasing the number of partnering agencies and clients served, enhancing the annual fundraising drives, and writing and securing mission-related grants. For TAAEF, this includes increasing awareness of and participation in the foundation's initiatives, expanding fundraising efforts to increase revenue, and developing and supporting educational opportunities through industry and community partnerships.
Most recently, Danielle has provided teletherapy primarily to youth and adults affected by the current pandemic. Previously, she has spent two decades working for nonprofit organizations serving individuals and families experiencing crisis and homelessness. Over the last dozen years, Danielle worked in Wake County for organizations, such as Family Promise of Wake County and Haven House Services. Within these agencies, Danielle managed numerous housing programs, including street outreach, day shelters, emergency shelters, and transitional and permanent housing projects.
It was as Family Promise's Executive Director that Danielle was first introduced to TAA and A New Lease on Life. Not only was she impressed by their dedication and compassion to provide housing and household goods to the most vulnerable; she was immediately struck by the fellowship and community created by TAA and its Members.
"Since being introduced to TAA in 2015, I knew that I wanted to be a part of the wonderful organization and the amazingly supportive community of its Members. After many years of serving those most vulnerable and in need of housing, I am very much looking forward to expanding on this experience by collaborating with those that own and provide the housing and resources so needed by individuals and families within the Triangle."
In her community service, Danielle has served on the Raleigh/Wake Partnership to End and Prevent Homelessness Board of Directors, and the National Advisory Board for the Runaway & Homeless Youth Training & Technical Assistance Center managed by National Safe Place.
Danielle obtained a Post-Baccalaureate Certificate of Non-Profit Management from the University of North Carolina Greensboro in May 2013. In 2002, she graduated from Fordham University with a Master's Degree in Social Work with a concentration in Children & Families. In 2001 and 1997 respectively, she acquired a Bachelor's Degree in Social Work with a minor in Sociology from Marist College and Associate Degree in Business Administration from Dutchess Community College. She is also a Licensed Clinical Social Worker since 2005.
Danielle and her husband Rodney reside in Holly Springs with their two children, Kagan and Capri, and a few four-legged friends.