President's Pen 2021 Issue 3
Date posted
September 9, 2021
Happy September! We are officially in the last month of the third quarter of 2021. You may want to read that again.
This year has flown by in a way that we didn't think possible after 2020.

In a time that we should be so excited about sending our littles back to school, and the "busy season" slowing down, it seems the anxiety and unknown has crept back in and consumed our everyday. Even outside of Covid and the Delta variant, there are such divides in our world politically, religiously and socially and quite frankly I'm exhausted. We're all understaffed and working so hard to keep up with the demands of our customers. I'd like to focus on the good that's come out of 2021 (thus far!) and take the time thank each of you for sticking with TAA this year!
Our Association has been charging forward keeping key initiatives at the forefront, advocating for our landlords, planning events, fundraising and more! I'll never be able to hit every success we've seen year to date, but here is a highlight reel!
Thank you to those that attended our first After Hours Networking event a few weeks ago at Chuy's! We saw a great turn out, fist bumps and hugs, and elated members being able to network! Also, we had A TON of books donated for our Public Relations & Community Outreach Committee's Summer Book Drive!
Committee attendance is up! Although we're all experiencing some sort of Zoom fatigue, the virtual format has allowed more folks to attend without having to make the drive! This is something that will continue through year end, so if you've not joined a committee yet - now is your chance from the comfort of your own office or home.
Government Affairs has been BUSY and will only get busier in the upcoming months as many municipalities have elections. What does that mean for you? You may have heard of the PAC (Political Action Committee), but do you know what it actually means? It means that contributions made by our members allow us to support local legislators that support the best interest of our industry. It also gives us a leg to stand on and a force to be reckoned with being that we represent 150k plus units in our area! You can donate as little as $1, and we could still use your help achieving our annual goal of $40,000 as we currently sit at $24,258.90. Click here to donate.
Membership has been highlighting industry relationships through their "This is Us" campaign and it really puts into perspective how close knit we all are - one big family with lasting relationships. Follow us on social to see the videos and photos!
What would you like to see from us? Please reach out to me directly with anything to help better your business, a question, a concern, you name it. My purpose is to serve our members, so please allow me the opportunity. Stay tuned for a survey in the upcoming months that will dig deeper but send me over anything while it's on your mind!
We are BEYOND EXCITED - yes, ALL CAPS REQUIRED to see you guys in person at our Golf Tournament, Trade Show, and end of year celebration event! I've missed my family and can't wait to network and see you soon!!
My hope is that each of you remains healthy, both mentally and physically, and safe. We'll get through this TOGETHER. You'll also survive writing your budgets - I promise! ;)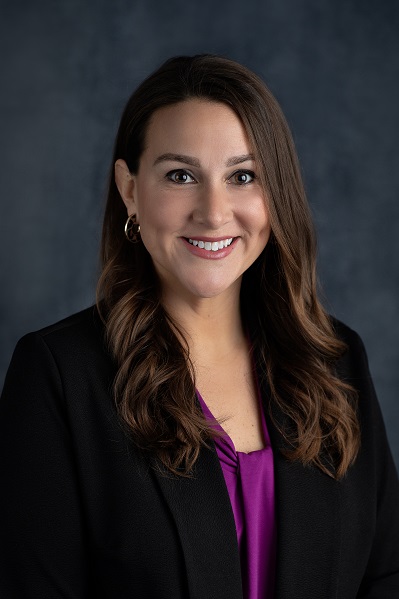 Kelli Lea, CAM, NAAEI Faculty
TAA President
Greystar
taapresident@triangleaptassn.org