This is Us: Ashley & Josh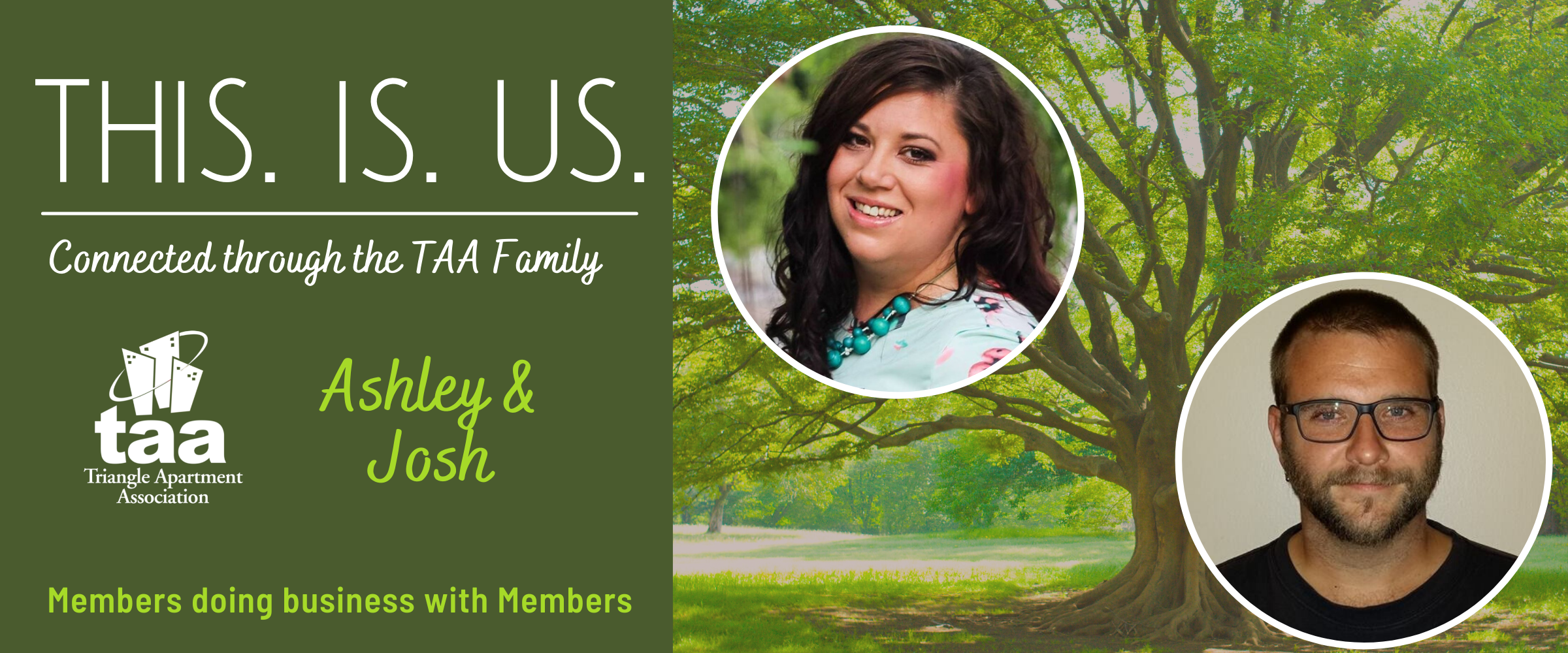 THIS IS ASHLEY & JOSH
TAA's Membership Committee created the This is Us series to showcase the lasting friendships that can grow when working together as volunteers at TAA.
The stories in our series follow a Supplier member and an Owner-Operator member in a conversation surrounding how they met and started doing business together, as well as the professional growth they've experienced after becoming TAA members.
How did you meet?
Ashley, with J&D Sprinkler, and Josh, formerly with Signature Property Group, met at a Membership Committee meeting in the summer of 2019.
After several committee meetings. Josh invited Ashley to his community to provide a quote for annual fire sprinkler inspections. Ashley provided a competitive quote and they started their official working relationship in February 2020.
How has your involvement in TAA helped your career growth?
Ashley: TAA has opened the door to many Apartment Communities that were closed before I became involved in TAA. My involvement with TAA has allowed me to understand the multifamily industry on a personal level and joining the Membership Committee helped me understand all the opportunities available for Suppliers with the TAA in a small group setting.
Josh: The TAA has been a wonderful asset to my growth in the industry. It has opened the door of opportunity to meet some amazing people with amazing skills. I have been able to partner with some of these great people to create a working partnership on my property. I have joined the membership committee over a year ago, it has helped make me stronger leader and better person with everything I have learned and experienced.
---
We'd love to hear your This is Us story! Submit here. 
#ThisIsUsNCTAA #NCTAA