Back to Events
TAAEF "Take 5" Breakfast Business Exchange
Thursday, August 3, 2017
Event Details
The Triangle Apartment Association Education Foundation's (TAAEF) "Take 5" Breakfast Business Exchange is a reverse trade show. It is an opportunity for vendors to meet one-on-one with owner-management company executives who can make a buying decision.
In other words, it's networking and speed-dating with the apartment industry execs!
Committed Owner/Operators (as of 6/28/17)
Apartment Dynamics
Lisa Bisher - Regional Manager
Jennifer Creech - Senior Property Manager
Tom Gwyn - Owner
Lynn Hemm - Director of Operations and Strategic Development
Banner Real Estate Investment Group
Bill Nudd - Director of Capital Improvements
Bell Partners, Inc
David Clark - Regional Construction Manager
Ashley Cook - Director of Procurement
Rick Picquet - Regional Maintenance Coordinator
Candice Pounds - Regional Manager
Lindsay Zaleski - Regional Transition Manager
Blue Ridge Companies
Jennifer Hewitt - Regional Manager
Stephanie Loyd - Marketing Specialist
John Riggs - Senior Service Manager
Terry Ragland - Regional Manager
April Vasta - Regional Manager
Drucker and Falk
Brittany Krahe - Regional Property Manager
Ralph Ray - Regional Maintenance Coordinator
Ginkgo Residential, LLC
Julie Chu - Regional Manager
Berry Craven - Regional Service Manager
Latoya Patterson - Regional Manager
Greystar
Kevin Carlson - Regional Maintenance Manager
Kelli Jones - Regional Manager
Mark Mazzotta - Regional Manager
Chris Smith - Senior Director of Real Estate
Grubb Ventures
Tammie Rhodes - Director of Asset Management
Chris Webb - Regional Asset Management
Kettler
Sara Cox - Regional Property Manager
Michelle Priesner - Senior Regional Property Manager
Milestone Management
Jessica Linko - Regional Manager
Mary Beth Woodard - Regional Vice President
Palms Associates
Mike Emery - Regional Maintenance Manager
Craig Nardi - Regional Property Manager
Terry Rickard - Director of Maintenance
PRG Real Estate Management
Brandon Emery - Maintenance Supervisor
Suzanne Maddie - Senior Property Manager
Mark Peele - Regional Maintenance Director
Rita Zepeda - Regional Director
Registration Information
Registration has closed. Please contact Suzanne Pratt with any questions.
Agenda
August 3
8:30 AM - 9:00 AM

Breakfast & Networking

9:10 AM - 12:00 PM

One-On-One & Group 5 Minute Sessions
For More Information: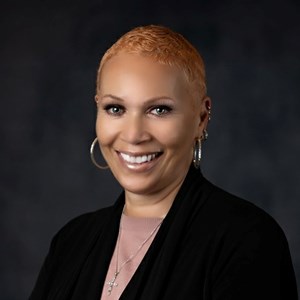 Suzanne Pratt
NAAEI Faculty
Director of Professional Development
Triangle Apartment Association
(919)782-1165x6