Back to Products & Services
TAA Political Action Committee
Donation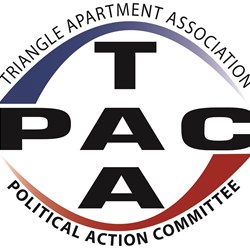 The TAA-PAC is a North Carolina state-registered Political Action Committee. Investments made to the TAA-PAC support local and state candidates who represent good government and understand the needs and concerns of the rental housing industry. The TAA-PAC trustees seek out and evaluate candidates for local and state elected offices who support policies that enable rental housing providers to continue to provide high quality homes that remain accessible and affordable.
TAA-PAC investments can only be accepted from individual TAA members via cash, personal check or credit card.
Contact
Learn More
Fill out the form below and we will contact you.
Success! Your contact request has been submitted, please allow 24 hrs for a response.