TAA's PAC: 2018 Political Endorsements
Date posted
September 6, 2018
On Thursday, August 23, members of the Government Affairs Committee had the opportunity to interview fifteen candidates for ten races for both the North Carolina General Assembly and the Wake County Commission. After the interviews, the group of interviewers agreed to recommend the following candidates for endorsement by TAA and the TAA-PAC. The TAA Board of Directors officially adopted the recommendations at the September board meeting. We encourage all of our members to vote for these candidates in November!
---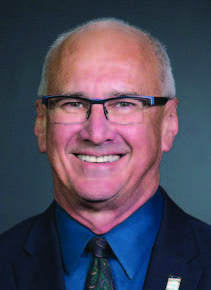 Wake County District 1—Sig Hutchinson (D)
Hutchinson has been working to make communities healthy and livable for more than two decades. He was first elected to the Wake County Commission in 2014 and has served as Chair and Vice Chair during his 4-year tenure. He has led seven bond initiatives in Wake County and the City of Raleigh totaling $300 million for open space preservation, parks, greenways, transportation and affordable housing.
---
Wake County District 2—Matt Calabria (D)
As a Wake County Commissioner, Matt has been an advocate for a strong public education system. He authored the county's living wage ordinance and co-authored a new law that protects LGBT employees and veterans from employment discrimination. He has also worked to improve housing affordability, increase funding for the arts, pass the county's first paid parental leave ordinance, and reduce veteran homelessness. He also helped lead a successful effort to pass a public transportation plan designed to alleviate traffic. He currently serves as Chair of the Commission's Public Safety Committee.
---
Wake County District 4—Susan Evans (D)
Susan successfully sought election to the Wake County Board of Education in 2011 and served in that role through December, 2016. Susan served as the Finance Committee Chair and as the Facilities Committee Vice-Chair throughout her time on the school board, and believes that experience will bring a valuable perspective to the Wake County Commission.
---
Wake County District 6—Greg Ford (D)
Ford is a former Wake Public Schools teacher and principal. He has served as a Wake County Commissioner since his election in 2016. During his time on the Commission, Ford has played a key role in expanding funding for public education and creating a dedicated county fund for affordable housing. He currently serves as a Co-Chair on the County's Public Education Committee and as Vice Chair of the Human Service and Budget committees.
---
Wake County District 7—Vickie Adamson (D)
Adamson is a long-time advocate and first-time candidate for public office. She has volunteered in area public schools for 13 years, as well as with local organizations such as Clothing Closet, Artsplosure, First Night, AnimalKind and African American Dance Ensemble. As a church volunteer, she has worked to help resettle refugees, helping vulnerable families with clothing, housing and food security needs. This work has made her a fierce advocate for affordable housing, sound employment and transportation services to help citizens get jobs and keep them.
---
North Carolina House District 31—Zack Hawkins (D)
Hawkins has a long history of activism in the North Carolina Democratic Party through various leadership roles and volunteer positions. He is the immediate past 1st Vice Chair of the NC Democratic Party, and previously served as 2nd Vice Chair from 2012-15 and President of the Young Democrats of North Carolina, while concurrently serving as a Science teacher with Durham Public Schools from 2007-2009. He currently serves as the chief development officer for the Division of Student Affairs at UNC-CH.
---
North Carolina House District 37—John Adcock (R)
Adcock is a land use attorney and community activist. He has served on the Town of Boone's Planning Commission. He was awarded the 2017 Fuquay-Varina Chamber of Commerce Leadership Award. In 2015 John was the chair of the Fuquay Varina Future Now bond referendum committee, supporting transportation and infrastructure bonds for Fuquay-Varina. He has served on multiple committees for his church in Holly Springs, the Town of Fuquay-Varina and its chamber of commerce.
---
North Carolina Senate District 12—Jim Burgin (R)
Burgin is a longtime resident of Harnett County and current President & Owner of C&D Insurance. He also serves as Chairman of the Board to New Horizon Insurance Group and President of B.C. Property Inc. a real estate development company. He is also a partner in John Hiester Automotive which owns Chevrolet and Chrysler Dodge Jeep dealerships. Burgin previously served two terms as Harnett County Commissioner and served as Chairman three years.
---
North Carolina Senate District 16—Wiley Nickel (D)
Nickel is a practicing attorney in Cary. He graduated from Tulane University as a Political Science major and received his law degree from the Pepperdine University School of Law. Before opening his law practice, Wiley worked for the White House traveling with President Barack Obama in the United States and abroad. He also traveled with Vice President Al Gore during the Clinton/Gore White House.