5 Ways Virtual Trade Shows Benefit Your Business
Date posted
October 2, 2020
The global pandemic has forced industries across the globe to pivot and evolve to adapt to the "next normal". However challenging and uncomfortable, these necessary changes create room for opportunity—and one exciting opportunity is participating in trade shows - virtually. Here are five ways virtual trade shows can benefit your business:
1. They've missed you, too!
Whether you're the type of company that goes to all the events, or the type that revolves your entire year around one event; I'm sure you miss your industry friends, customers, leads and fun of meeting someone new and shaking hands on the trade show floor. While this event may not take place IRL (in real life), it will happen. Your event organizers will create the space for you to see your friends and customers and meet those prospects who need the solution to the problem you solve. Your association helps make the event happen, and just like your booth doesn't make itself pretty without you; you need to show up and be ready to engage in a new format. You got this!
2. Save big money on travel expenses.
Printing and shipping costs plus flights and hotel rooms for the whole team add up faster than you can say $1000. Don't forget about all the time it takes to reserve the rooms and flights, wait at the airport and transfer to the hotel in the Uber that always takes at least 15 minutes… Think about all that time you get to save now! One massive perk of participating in virtual trade shows is your company's cost savings—you can still earn the return on investment for the registration fee, without the costs and hassle of getting there. As long as you have a stable internet connection and a computer, preferably with a webcam, you're good to go.
3. New format, new you.
If you're bored of the same ol' exhibit booth setup you've had for years; the odds are your audience is, too. Now's the time to ditch that dated backdrop and loop video from 2010; and spruce up your website, downloadable white papers, engaging marketing video, and maybe even some covid-friendly chotskies you can mail directly to your prospects. The pandemic gives your business the opportunity to apply your solution to new problems your customers face with a compelling reason that you're the answer and a better pick than your competitors.
4. Infuse energy into a Zoom-fatigued audience with refreshing creativity.
Back-to-back Zoom meetings and yet another boring happy hour on Zoom is the status quo. Stand out from the dull monotony by coordinating with event organizers to offer your customers something fun and memorable - even if it's on the other side of a computer screen. Trivia, jumping goats, live entertainment, and a mixology or cheese board arranging class are new experiences event attendees and prospects can enjoy safely at home; all while spreading awareness of your brand and how fun you'll be to work with.
5. Your customers still need you.
Whether they need your products or services right this moment or some time in the future, your customers didn't stop needing you. They may cut spending for the time being and might have even disappeared for a bit, but we're all busy and trying to do things in new ways and response times may be a little delayed - you can probably relate.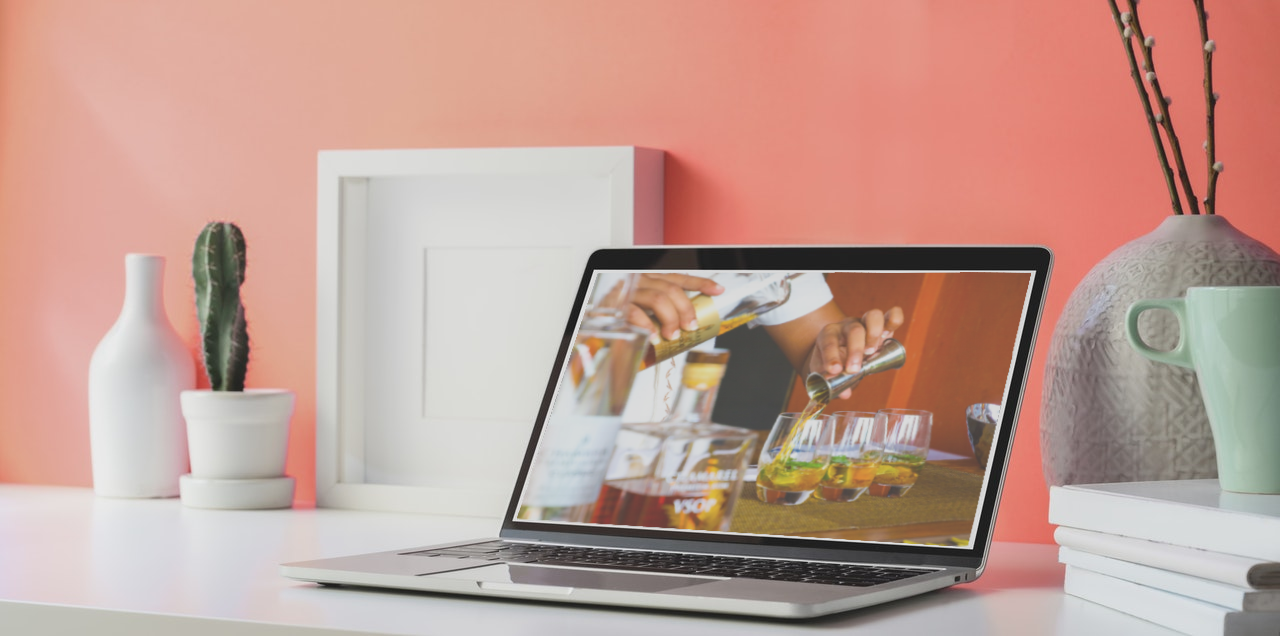 Virtual events are the next normal and many industry-leading organizations are adapting to provide industry suppliers, like you, with opportunities that allow you to connect with your customers where they're at. Sitting out the next event, just because it takes place in an online format is a loss for you and for your customers who need your help during this tough time. I'm sure you'll find that even in the virtual space, you can find genuine connections and ROI that keeps your business alive until we can meet in-person again.
---
This article was written by Alexis Simoneau, CAE, Account Manager and Association Ambassador for Map Dynamics, an event technology company. It was originally posted here.