LAST CHANCE to Stop the Eviction Moratorium
From the National Apartment Association
---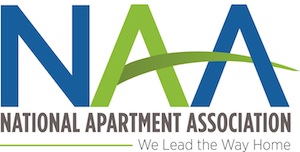 At the end of July, federal resources helping so many apartment residents make their rent payments during the COVID emergency will expire. The federal eviction moratorium will also run out. Meanwhile, a recent report noted an 8 percent drop in rent payments between June and July, with residents in workforce and class C properties experiencing particular hardship. Media reports abound of "eviction tsunamis" on the horizon.

For the next three weeks, Congress will grapple with how to respond to this housing crisis and they are being bombarded with calls to extend the federal eviction moratorium. They must hear from the apartment industry or we risk being left behind in the final legislation.

Tell Congress we need emergency rental assistance and not another eviction moratorium!

An eviction moratorium may keep residents in their homes in the short term, but it will just put them months behind in their payments that they will struggle to ever make up. And months of lost rent will cripple our industry's ability to protect our communities, pay our employees and meet our own financial obligations. A robust and targeted rental assistance program, on the other hand, will keep residents who have a COVID-related hardship in their homes and keep apartment communities stable and solvent.

All indications are that this will be the last relief package of the year, so this is the LAST CHANCE to get meaningful emergency rental assistance. Please contact your members of Congress TODAY before it's too late and tell them to pass emergency rental assistance and not eviction moratoriums!