President's Pen 2021 Issue 4
Date posted
December 23, 2021
While 2021 doesn't feel like a complete blur, there is certainly an element of déjà vu as we look forward to what the next year holds. To think this is my last article as President doesn't quite seem real yet. It's been a wonderful two years at the helm of this Association and I'm so proud of our members and all that we've accomplished together.
I feel like I need to acknowledge the real elephant in the room as we have an end of year wrap-up…. How is everyone? How are you feeling? How are you mentally, physically, socially? I just want to take the time to acknowledge that this last two years has changed many of us and some of that change is unwelcome and uneasy. I want to say that you are not alone. You guys have been the front-line workers in our offices the last two years and that can certainly take its toll. Our residents have been home more than ever which means more interaction and issues to address. I want to personally thank every on-site team member that has held it down! For those of you (us), that have had the flexibility of working from home, I also acknowledge that it brings on a certain feeling of chaos and loneliness. I look forward to each of us returning to whatever the new normal looks like, but also seeing how our roles adapt to the needs of our company's expectations.
What I value most about this Association is that we have become family and are all in this together! I believe this is evident by our offerings this year such as XCEL's "It's Okay to Not Be Okay" which was tremendously impactful discussing mental health overall. We hope to continue to provide resources like this to connect to what matter most to our members – our health. This flows so well with Membership's "This is Us" campaign to truly show off the long lasting relationships formed in this Association.
I'm pleased to say that Committee attendance is still seeing success with virtual meetings! We expect this trend to continue in 2022, but also allow for in person meetings to return! We believe this allows for folks from the same company/office to attend and be involved. With that said, we couldn't wait to get back to in person events this year as WE HAVE MISSED YOU! We jumped right in with our Golf Tournament on arguably the most beautiful day of 2021 and had over 200 attendees! Our Special Events committee are the BEST in the biz and have been quite busy this year! We had over 700 registrants for our Trade Show and I personally LOVED seeing the outfits, the networking, THE FOOD, and overall good time of the event. KUDOS to the 110 supplier companies and I hope you will reap the benefits throughout the next several months!
Speaking of the Trade Show, our Education Committee completely crushed their goal with Battle of the Baskets and raised over $5,700 which all goes towards scholarships for Credentials! I am incredibly proud of this group and thank you so much to our membership for your support!
Most recently, we saw each other in early December in our festive attire at our last networking event of the year! This was a casual, yet fun event with great attendance and a HUGE contribution to Toys for Tots! Again, we couldn't do what we do without you guys showing up and showing up BIG, so THANK YOU!
Our Government Affairs Committee remained busy all year and the PAC, Political Action Committee has raised approximately $26,000. These funds are used to engage and support our local leadership that has the best interest of our industry and Association. We represent a diverse set of candidates and representatives and can announce that 9 of the 13 backed candidates won their respective races.
As we look forward, I am happy to announce our newest committee "Diversity Equity and Inclusion". Deriving from our 2019 Strategic Plan, our Board of Directors had a goal to make this happen and were able to do so from the efforts of our Task Force in 2021. Thank you so much to this group of open-minded, passionate, and vocal individuals that contributed to the greater good of keeping DE&I at the forefront of our Association. I look forward to seeing what this committee can do! Stay tuned to see how you can sign up to join – open to ALL members!
Last, but certainly not least, this Association is nothing without its staff. This group is truly made up of some of the best people on earth and much like many of us in our offices, they have been running LEAN all year and yet never let the Association or our members miss a beat. I am grateful for the relationships I have formed with these people, and look forward to connecting more in the years to come. Do yourself a favor once we are "normal" again – go spend time with these folks, they truly are amazing!
As I close-out my Presidency, I'd like to reiterate how incredibly grateful I am for the opportunity! I'm excited for 2022 and seeing you more in person and all that we will accomplish and overcome together.
Most importantly, stay safe, healthy and have a Happy Holiday!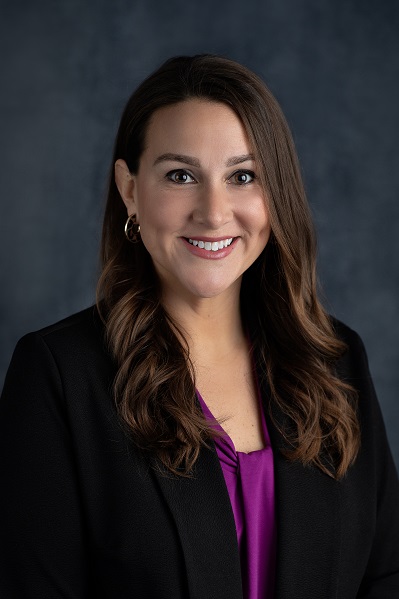 Kelli Lea, CAM, NAAEI Faculty
TAA President
Greystar
taapresident@triangleaptassn.org