President's Pen April-May 2019
I have a slightly embarrassing secret to share with you all. I'm willing to share because I bet there are many of you who were in the same boat as me. Up until about 6 years ago, I had no idea what TAA's Political Action Committee (PAC) was or what it did. I'm sure I heard the term mentioned at a TAA event, like many of you have. I probably purchased a raffle ticket that supported our PAC in the hopes to win a fabulous purse or the newest tech gadget. What I didn't realize back then was how important that money I was donating to the TAA-PAC was and how every dollar given affects so much of what we do day to day.
So what is the TAA-PAC? Simply stated, it is an investment in the multifamily industry. Through the TAA-PAC, we make campaign contributions to political candidates across the Triangle who will help fight for our industry. Our donations help us to create and build relationships with these elected officials and allow us a seat at the table when they are making decisions that will affect our businesses. Most importantly, the TAA-PAC demonstrates that we are a political force with thousands of active and engaged members and it offers a chance to work alongside other apartment industry professionals who have the same beliefs and goals to better our industry as a whole.
Have you ever been frustrated with the way laws affect your properties? You may not even realize how much our PAC has accomplished in the past to advance our growth. Does anyone remember when our service technicians were unable to replace a broken garbage disposal in an apartment? How about having to pay the yearly registration fees for PROP that cost our industry thousands of dollars along with the liability of your resident's actions with the threat of not being able to re-rent that unit? How about the proposed hike in impact fees in Orange County that would restrict any new construction and therefore create more issues with offering affordable housing? The political relationships that we have built through TAA-PAC allowed us to win those fights and they help us to fight on the current issues that we deal with daily such as emotional support animals, the ability to use private processors for evictions and debt collection practices.
TAA-PAC donations can be made for as little as $1 and can even be set up as a monthly recurring contribution at www.triangleaptassn.org/TAAPAC. TAA-PAC now has four levels of membership for yearly donations between $50-$1000, with added benefits for each level. Benefits include access to quarterly conference calls, quarterly breakfast events with elected officials, an invitation to the Annual Elected Official's Reception and even Membership on the TAA-PAC's Board of Trustees. Later this year, TAA-PAC members will also get to interview local candidates running for office from both political parties to discuss the issues that are most relevant to multifamily housing and ultimately to make a decision on who receives our support.
Campaign finance laws dictate that all donations must be personal and cannot come from a business. Making a donation brings your position in our industry into the conversation. It doesn't matter if you are an IRO, Developer, Supplier, On-Site Staff, Service Team member, or upper Management. Everything the TAA-PAC fights for influences how our businesses operate and become successful.
This is a chance to make your voice heard and to invest in your industry!
---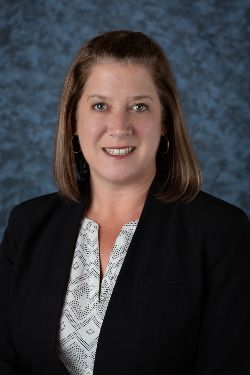 April Vasta, CAPS, CAM

TAA President
Blue Ridge Companies, Inc.
taapresident@triangleaptassn.org
---
This article was originally published in the 2019 April-May issue of the ApartMentor magazine.