President's Pen January-March 2019
Date posted
January 31, 2019
I am truly honored and privileged to serve as your 2019 Triangle Apartment Association President. My journey to this point started exactly 17 years ago. I was 28 years old with no clue what I wanted to be when I grew up. I had worked many years in the service industry and knew that although I was working hard and was making a living, it wasn't what I wanted for myself. Working late nights and hoping I would make enough in tips to cover my rent was stressful and tiresome. I had also worked several years in the HR department of a very large company and learned that cubicle life wasn't for me.
It was during another stint in the restaurant world that would change my career path for good. A co-worker of mine suggested that I would be perfect at leasing apartments. Leasing apartments? I had no idea what she meant. You see, I grew up on Long Island, NY where everyone lived at home until they got married and purchased their own home. Apartments were few and far between. I think I only knew two people who had lived in an apartment. I, myself had only moved into my first ever apartment here in Raleigh and hadn't paid much attention to the person who showed me around and helped me sign the 25-page lease agreement at move in.
I figured that leasing apartments had to be better than waiting tables or sitting in a cubicle all day long. I immediately went out and faxed that resume to every classified ad I could find in the newspaper. After several interviews, I landed my first job as a leasing consultant and couldn't be more excited.
I quickly learned that I loved being a leasing consultant. I thrived on the interactions with residents and prospects. I enjoyed being outside on tours while showing off our 40-acre wooded community. Every day was different and I couldn't get enough. I especially loved a steady paycheck and leasing commissions at the end of each month. My involvement with the Triangle Apartment Association started within my first year in the industry. I still remember getting that fax off the machine with the list of TAA committees and a call to action to join. I had no idea what the Triangle Apartment Association was or what it would mean to me in the future. My manager at the time explained how TAA offered educational opportunities and networking events to all of its members. Then she said the magic words that really got me excited. She said our Regional Manager was very involved and would support my involvement if I was interested. This was a light bulb moment for me. If this was something a Regional supported and was involved in, wouldn't it be a good idea for me to get involved also?
I eventually found my way to the Special Events committee. In case you aren't familiar, we are the committee that plans all the fun events throughout the year such as the Trade Show, After Work Networking and the Annual Golf Tournament!
Special Events gave me the opportunity to not just meet new people in the industry but also gave me a better insight to everything the TAA offers to all of its members. It opened my eyes to all of the educational classes available that eventually helped me advance to my current role as Regional Manager. I've attended numerous classes through the years, in addition to receiving my NALP, CAM and CAPS credentials through TAA. The Networking events I attend have helped me find vendors when I need them and to make some amazing new friends. I've been able to give back to our local community with programs such as the New Lease on Life and donating time at the Eastern NC food bank. Together we get to make an impact with our lobbying efforts at the State Capital and constant meeting with local officials to make sure our voices are heard. These opportunities combined eventually has led up to me applying for my seat on the Board of Directors.
A few years back, the Board of Directors discovered that in 2015 there were 125 volunteers who regularly attended our eight committees. This number doesn't seem too low until we dug a little deeper. 55 of these amazing people were overachievers and actually sat on more than one committee, meaning we really only had closer to 75 volunteers. The board loves a challenge and set a goal for 2018 to double the number of people who volunteer.
I am happy to report we currently have 260 volunteers who regularly attend committee meetings. While this number is slightly higher than our original goal, this is still just a fraction of our members who are involved in some way. As an organization, we currently have 1086 Members, 274 Suppliers, 156 Manage-ment Companies, 589 Apartment Communities, and 76 Independent Rental Owners.
So, this is my call to action. My personal invitation to you to get involved. To join a committee. I am challenging you, to give back to the association that provides so much opportunity to you as a member. Our amazing TAA staff makes hosting these events seem effortless but they are only 10 strong. It is the hard work of every volunteer behind the scenes that helps make our association so successful.
The TAA currently has eight different committees for you to choose from. Membership, PR & Community Outreach, Education, Special Events, IRO, Government Affairs, XCEL, and Product & Services. Maybe you aren't sure which one to join? I urge you to sit in on a few different meetings. Find the one that you are most passionate about. Are you new to the industry or just not sure about knowing anyone at the meeting? Bring a friend! I promise that you will be welcomed into every committee as we were all new once.
Not that long ago, my husband asked me why I worked so hard and gave so much to the TAA when I didn't get a paycheck for it. The answer is easy. What I get in return from this association, from the connections I have made, to the friendships I have formed, to the education I have received, is something that money just can't buy.
---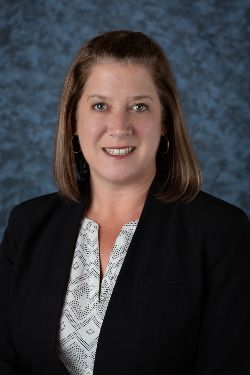 April Vasta, CAPS, CAM

TAA President
Blue Ridge Companies, Inc.
taapresident@triangleaptassn.org
---
This article was originally published in the 2019 January-March issue of the ApartMentor magazine.