President's Pen September-October 2019
Date posted
August 28, 2019
In honor of our 35th Anniversary, we asked TAA President April Vasta some questions about her time in the industry, what changes she's seen, and where she thinks we can go.
What's the most steady amenity you don't ever see going away?
I definitely think the pool is here to stay. Residents love to walk into a beautiful resort-style pool and imagine themselves sitting outside each weekend. It is amazing how much the pool area has changed over the years. It used to be that you had a few tables and a grill for residents to use. Pools now have cabanas with daybeds, built-in kitchens, outdoor televisions, and can sometimes be found on rooftops of buildings!
What's the most short-lived "fad" amenity that's already gone?
Tanning beds & DVD rentals. They're both slowly making their way out of fashion. People just don't see the need to have a DVD player when you have every movie at your fingertips with Netflix and other available streaming channels.
What is the biggest change in our industry that's had the most positive impact?
The advancement in technology has changed our industry by leaps and bounds. I wasn't in the business when offices were using carbon paper to make copies of leases or paper ledgers to do accounting, but oh-boy have I heard the stories! I was lucky to have a computer when I started working but I only used it for email and making resident flyers. Now, we are lucky to have online leasing & resident portals which give prospects and residents the opportunities to have 24-hour access to our communities. Prospects can reserve an apartment, complete an application, pay fees, sign a lease and upload documents at 3 am from the comfort of their living room. Residents can get copies of their lease agreements, put in service requests, and pay rent without having to make time during their workdays. My company went paperless about 5 years ago. No longer do we have to worry about losing resident paperwork or finding extra storage for all those past lease files. We have everything we need at any time at our fingertips.
What is your favorite part about your job?
It has to be the people. I've met some of the most incredible people through the years, many of them I still call friends. I not only keep in touch with many of my past co-workers but some of my favorite past residents as well.
What is the most challenging part of your job?
There are days where I wake up and I'm not sure where I am or where I am supposed to be! I seem to pack a bigger bag for an overnight trip to a property than I do for a weeklong vacation and somehow I will still have forgotten to pack two matching shoes. My days can sometimes be so busy that I barely stop to catch my breath. I catch myself often answering the question, "How are you?" with "Busy". This seems to be a common thread with everyone I talk to, especially in these summer months. This is all self-inflicted as I am always trying to do everything for everyone. I'm still learning to slow down and enjoy the journey.
What does the industry and our association need to continue for another 35 years?
I don't think we need to worry about our industry continuing for another 35 years. The Triangle has been a top 10 place to live for the last 21 years that I have been here and I doubt that will change any time soon. The data shows that we currently don't have enough housing for the influx of population coming to the area. Between now and 2030, Raleigh will need to build 5,309 new apartment homes each year to accommodate population and household growth. I think for the Triangle Apartment Association to continue to flourish for the next 35 years, we need to remain relevant to what our members need and be open to change. We need to continue to offer valuable educational offerings and networking opportunities for our members. Most of all, our association needs its tireless volunteers and staff who make the TAA one of the top associations in the country.
---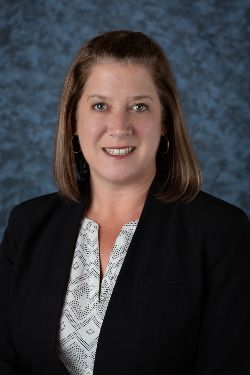 April Vasta, CAPS, CAM

TAA President
Blue Ridge Companies, Inc.
taapresident@triangleaptassn.org
---
This article was originally published in the 2019 September-October issue of the ApartMentor magazine.