Back to Events
Event Details
Do you wish you could spend less time in Excel working on your market surveys, owner reports, budgets, make-ready schedules, and/or sales reports? Then this class is for you!
Cost: $209 Members/$309 Non-Members
*Six (6) CAPS, CAM, CAS, NALP, and CAMT Continuing Education Credits (CECs)*
This interactive webinar sets you on the road to creating more advanced Excel workbooks and worksheets. You will learn to work in Excel more efficiently through mastering advanced formulas, performing timely data manipulation and analysis, and creating impressive charts and graphs. You will create spreadsheets and workbooks that you can use to store, manipulate, and share your data more effectively.
This course is the Advanced Level course.
Who should attend?
Individuals who are comfortable with formulas, lists, tables, and charts, who are looking to get more insight from their data. This course was designed to teach basic macros, the ability to collaborate with others, audit and analyze worksheet data, consolidate multiple data sources, and use linking formulas and the Lookup functions.
Topics Covered:
Working with Multiple Worksheets and Workbooks
Using Lookup Functions and Formula Auditing
Sharing and Protecting Workbooks
Automating Worksheet Functionality
Creating Sparklines & Mapping Data
Forecasting Data
There is a helpful resource book that our class is based on. It is not required for use during the class but is helpful as future reference.
Is this a little higher level than you're looking for? Check out our Intermediate Excel Course.
For More Information:
Alyssa Clair
Education Coordinator
Triangle Apartment Association
(919)782-1165x214
Meet Your Instructor: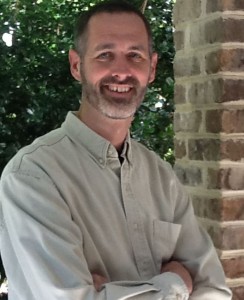 Ken Carmack has over 20 years of experience in the technology field and provides onsite services for a broad range of IT needs. A former CPA, Ken knows what a business needs, and can help you meet your financial and productivity goals.
Technology is moving at a dizzying pace, one that most people cannot master on a daily basis. Ken plunged into technology as a student at Wake Forest University in the 1980s, working in the main computer center and various student labs. He later served as the technology officer for a commercial real estate company with three offices in North Carolina and is now also an instructor at NC State.
Ken graduated cum laude from Wake Forest University in 1989 with a B.S. in Accounting and went on to earn his CPA certificate. He constantly monitors new technology developments and regularly takes classes on networking, security and hardware/software support to stay abreast of emerging trends. Ken also teaches group, corporate and one-on-one classes in Excel and other technology topics at NC State University's Technology Training Solutions Center.
In his spare time, Ken enjoys mountain biking, road cycling and running.