President's Pen June-July 2019
I'm pretty lucky to work for a company that really invests in its employees. Several years ago, Blue Ridge Companies created what is now a 4-step leadership program that we call EPIC. It was during the second of these leadership seminars that we were led through two days of intense sharing of personal stories, multiple exercises of self-reflection and shedding a few tears, but we all walked out of that room with our own personal purpose statement. A purpose statement is not only how we want to be remembered, but also how we should go through life.
My purpose statement is to "Make sure I take the time to take care of myself so I can successfully help those around me". At the time, I was going through a lot of changes both personally and professionally and realized I wasn't taking care of myself and was going to burn out quickly. I've come to learn, even though my purpose statement is a little selfish as it only focuses on myself and not others, that it's no different than when you are on a plane and the flight attendant tells you to put your oxygen mask on before helping others around you.
I started by making sure I was taking the time to do the things we know are good for our health. Eating right, exercising a few times a week, scheduling doctor visits and even spending quality time with friends and family. I'm not perfect and need to be reminded weekly, if not daily, that these things are important to me and that I cannot give my all if I'm not rested and feeling my best. With all of this, I realized that there was still something that was missing from really feeling like I was living my purpose statement to the fullest.
For years, I have been wanting to volunteer in some capacity and give back to my community. Life always seemed so busy and I never felt like I had the time. I'm sure I'm not alone with feeling like there aren't enough hours in the day to complete everything that needs to get done. I also wasn't really sure how to get involved. As an avid dog lover, I was thrilled to find a local dog rescue that was hosting a volunteer orientation and quickly signed up. It's not easy work but it is probably the most satisfying thing I do each week. That feeling of making a difference feeds the soul.
Did you know that TAA provides several easy opportunities each year to give back to the communities we live and work in?
A New Lease on Life (NLOL) is currently working on a project to renovate 12 transitional housing units owned by their agency partner, Family Promise of Wake County. These units are used as transitional housing for families that are experiencing homelessness. These homes were built in the 1980s and haven't had many upgrades since. Are you a vendor partner who can donate supplies? Are you able to spare a few hours to assist with demolition or give the unit a good cleaning before the residents move in? Check out TAA's website for more information on how you can give back.
Have you heard about the Backpack to School Drive happening right now? Stuff a new backpack full of unused school supplies and bring your PACKed backpack donation to our After Work Networking event on July 9.
TAA is partnering again this year with the Food Bank of Eastern NC. Our second Day of Service this year will be held on October 10. Save the date to spend the afternoon giving back to the community with fellow TAA Members!
TAA also offers a Community Event Sharing Facebook page where you can share any events that you are passionate about and want others to know about. They don't have to be industry related either. Think non-profits, 5k races, and concerts.
"As you grow older, you will discover that you have two hands — one for helping yourself, the other for helping others." — Audrey Hepburn
---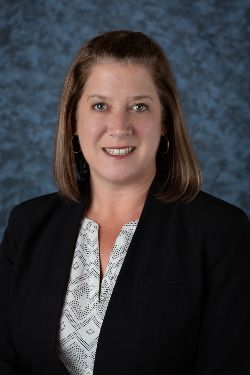 April Vasta, CAPS, CAM

TAA President
Blue Ridge Companies, Inc.
taapresident@triangleaptassn.org
---
This article was originally published in the 2019 June-July issue of the ApartMentor magazine.