The ApartMentor, June 2022 Issue 2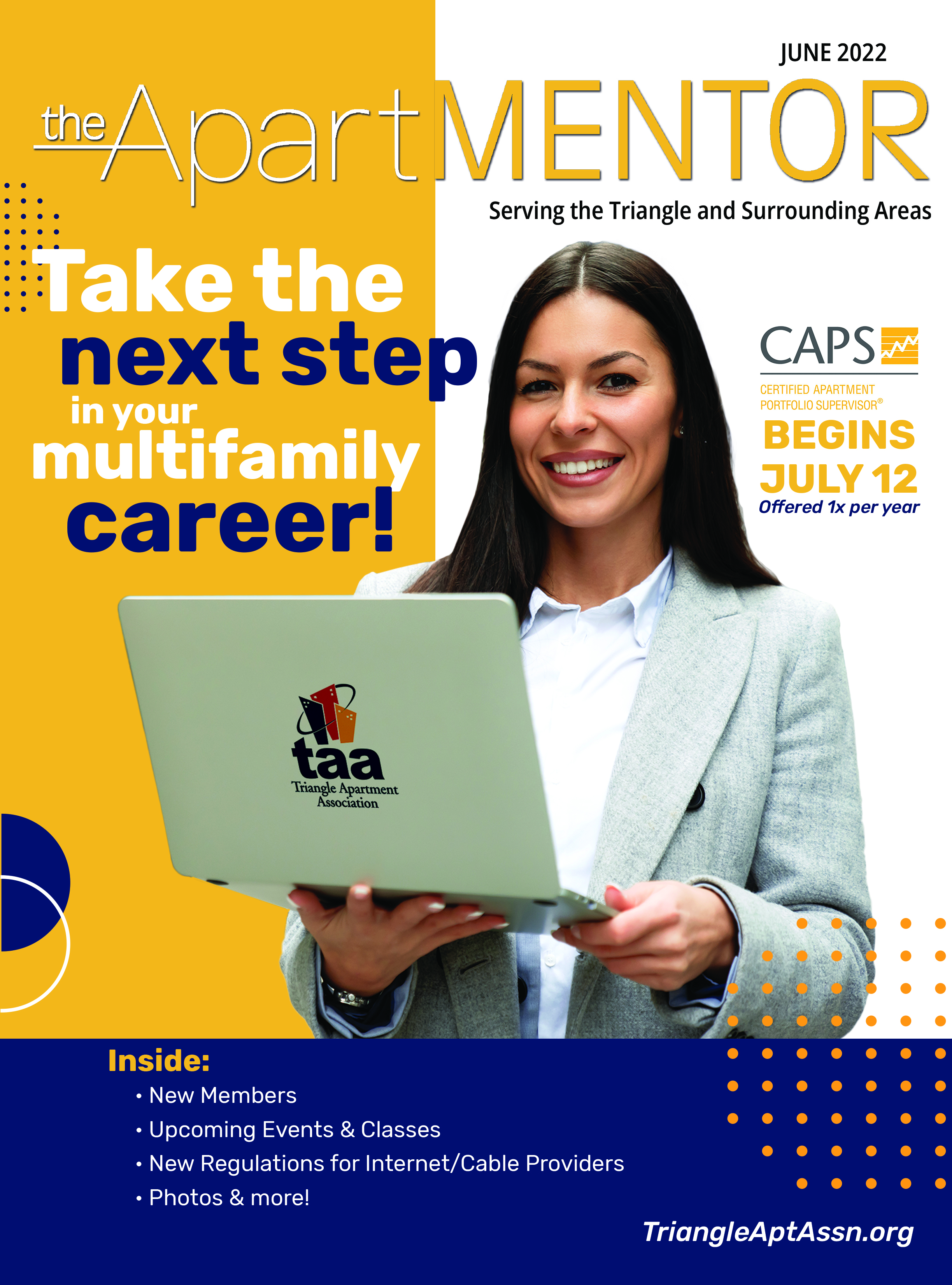 In this issue of the ApartMentor:

Trade Show and Battle of the Baskets Winners
Legal Issues Article: New Regulations on Partnerships with Internet/Cable Providers

Government Affairs / TAA PAC

New Members

TAA's Events & Education Calendar

...and more!





Click here to view.
Past issues here. See how far we've grown!