Back to Products & Services
Annual Member Directory Advertising
Sponsorships & Advertising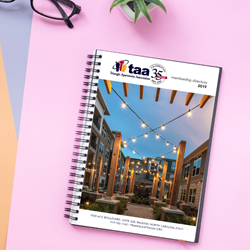 2020 Advertising Closed!
---
Innovative Publishing will be publishing the Triangle Apartment Association's 2020 Member Directory. Each TAA Member Company will receive one free copy via mail.
A basic listing for each TAA member company will automatically be included in the directory with advertising space available for purchase!
The media kit is attached below with premium placement spaces available on a first come first served basis. All inquiries and advertising commitments should be directed to Innovative Publishing (advertise@innovativepublishing.com).
Over the upcoming months, Innovative Publishing will also be contacting companies with advertising information.
---
Please contact us with any additional questions.
The membership directory is scheduled to print June 2020. Please make sure you renew your membership to be included!
Contact
Learn More
Fill out the form below, and association staff will contact you.
Success! Your contact request has been submitted, please allow 24 hrs for a response.