President's Pen November-December 2019
Date posted
November 21, 2019
They say time flies when you are having fun and I cannot believe how quickly this year has gone by. It feels like I was just being sworn in at the January Dinner Meeting! TAA has been a busy place and I am so proud of all the accomplishments our association had this year. The committees, volunteers, and staff have all worked so hard. I am truly honored to have served as president for our membership, but it takes a village to make TAA successful. I'd like to take the time to brag a little on all the achievements we had in 2019!
The Education Committee and TAA Education Foundation (TAAEF) raised $6,100 at their annual Battle of the Baskets fundraiser at the Trade Show. The baskets keep getting bigger and better each year. Thank you to those who donated! This money is distributed through education scholarships for members to receive their NAAEI credentials. This year 11 scholarships were given out to candidates. TAAEF also hosted their "Take 5" Breakfast Business Exchange Reverse Trade Show" and it sold out in record time – 44 minutes!
The Government Affairs Committee had an amazing year and collected a record-breaking $23,988 in PAC donations from our members. This year also saw the creation of the PAC Board of Trustees. This board is made up of those who donated at the Vice President ($500) level or above. The board members also had the opportunity to interview candidates for our most recent local elections. The PAC money raised was used to endorse candidates based on their commitment to smart growth strategies, their focus on sustainable development, and their attention to the housing affordability crisis in our communities. This year, 79% of our endorsed candidates won their races.
The Independent Rental Owners Committee continued to grow our member benefits by offering monthly lunch and learns. Each lunch and learn hosted a speaker and topic relevant to their member type and their unique needs. Their monthly meetings are open to all TAA members. I encourage you to check out the topics and attend a meeting!
The Membership Committee continued to grow the Ambassador program and helped to recruit 151 new members. TAA ambassadors assist new members to make connections and make the most of their TAA experience. Their Volunteer Appreciation Event was also held in January. The cocktail hour was to thank all our hard-working volunteers to help TAA make 2018 such a successful year. This year, the Membership Committee introduced our "Tour of Cities" networking events and they launched the "This is Us" membership engagement campaign for 2020!
The PR and Community Outreach Committee had a very busy year. During the summer, they hosted a backpack drive to help local non-profits and schools. In addition, two days of service were held, benefiting the Food Bank of Central & Eastern North Carolina. Volunteers were able to sort food and pack boxes at both the Durham and Raleigh locations. The PR Committee also put together a task force to assist our A New Lease on Life partner, Family Promise of Wake County with renovations of one of their transitional housing apartments. Discounted and donated supplies were graciously given to us by several vendor partners to make this project successful. The goal is to complete the remaining 11 units in 2020-2021.
The Products and Services Committee held its annual "Inside the Multifamily Mind" seminar with over 80 attendees. The seminar was made up of two panels of executive-level Service and Corporate Owner/Operators who answered numerous questions on how our vendor partners are better able to communicate, service, and grow their businesses within our membership.
The Special Events Committee worked tirelessly this year to host our annual Golf Tournament and After Work Networking Events. This year the Trade Show was moved to the Jim Graham Building and was able to accommodate 21 new booths. A family-friendly Spring Carnival was added to the schedule and most recently they hosted TAA's 35th Anniversary Celebration. The Anniversary Celebration was a glamorous affair where we celebrated everything TAA, including all 33 past presidents who served before me. I'm lucky to follow in such esteemed footsteps.
The XCEL Committee is hosting a Happy Hour Headshots at the December 3 After Work Networking event at Wild Wings Café in Brier Creek. Make a monetary donation benefitting A New Lease on Life and get a free professional headshot!
I can't wait to see how our committees and volunteers outdo themselves next year! If you are suffering from a case of FOMO (Fear of Missing Out), it isn't too late! Join a committee today to avoid missing out on all the fun.
Last but not least, I need to thank all of our 2019 sponsors for your support of TAA. None of this could be possible without you and your companies.
Happy Holidays!
---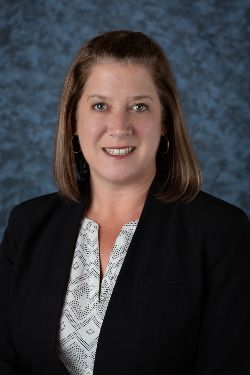 April Vasta, CAPS, CAM

TAA President
Blue Ridge Companies, Inc.
taapresident@triangleaptassn.org
---
This article was originally published in the 2019 November-December issue of the ApartMentor magazine.