Back to Events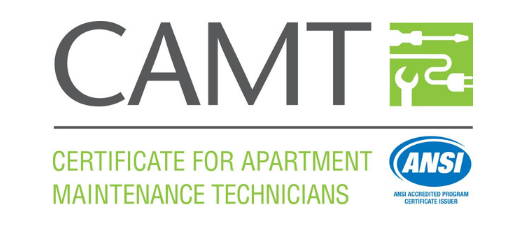 2019 Certificate for Apartment Maintenance Technicians (CAMT)
Tuesday, November 5, 2019
Event Details
Be a jack-of-all-trades and a Master of Maintenance! This program is designed both as an introduction for new maintenance professionals and as a refresher for the veteran employee, to give these professionals the knowledge and tools necessary to run an effective maintenance program. Maintenance expenses are the single largest controllable element in any operating budget.
The CAMT program is accredited by the American National Standards Institute (ANSI), a private non-profit organization that administers and coordinates the U.S. voluntary standardization and conformity assessment system.
Course Dates:
Cost:
$1,199 Members - Full Course
$1,399 Non-Members - Full Course
Each module can be taken as a stand-alone course. If you are participating in the full CAMT program, you do not need to register for individual modules.
You'll Learn About:
Processing work orders efficiently and to residents' satisfaction
Electrical, plumbing, HVAC, mechanical, appliance, construction, painting lock, and key services and repairs
Customer service
Following company policy and procedures
Minimizing personal and property damage
Maintenance safety
Fair housing regulatory compliance
Environmental responsibility and regulatory compliance
Documenting and reporting maintenance activities in compliance with company policy and regulation
Curb appeal, property inspection, and daily maintenance• Maintaining recreational facilities and common areas
Implementing a preventive maintenance schedule
Product repair and replacement decisions
Professional behavior, communication skills, and personal appearance
Certificate for Apartment Maintenance Technicians (CAMT) includes:
The non-technical Soft Skills course consisting of online learning, including practice scenarios.
Five technical courses consisting of hands-on classroom training followed by online practice scenarios.
Requirements to receive CAMT Certificate:
Certificate candidates must complete the following requirements to earn the CAMT credential: 
Minimum of 12 months of apartment or rental housing maintenance experience (this can be obtained while taking the course, you will receive a provisional certificate until this requirement is met.)
Successful completion of CAMT coursework and supplementary online curriculum
A passing score on the comprehensive online exam within 12 months of declaring candidacy 
CAMT Exam:
The CAMT comprehensive online exam, proctored in the TAA Office, and has 100 questions and is 2.5 hours.
---
If you prefer offline registration, download the paper registration form here.
No money in the budget? TAA is now accepting CAMT Education Scholarship Applications for the 2019 CAMT program. The application can be downloaded here. Deadline to submit the application is 10/1/2019.
For More Information: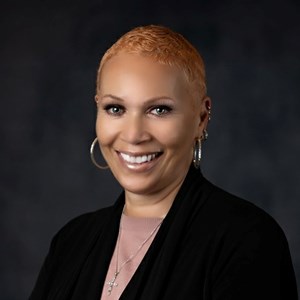 Suzanne Pratt
NAAEI Faculty
Director of Professional Development
Triangle Apartment Association
(919)782-1165x6
Instructor: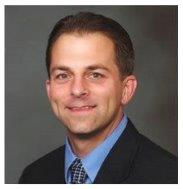 Mark Cukro, NAAEI Faculty, is a leading resource in the field of service team development. Through his exceptional leadership and industry-proven effectiveness, Mark has become a highly sought-after resource to train service/maintenance professionals. Prior to owning his own company, Mark served as the Director of Service Team Development for Colonial Properties Trust, Inc, a New York Stock Exchange traded company with 148 properties and over 48,000 apartment homes. He has developed 12 technical modules and two leadership modules that are critical for a service department to operate successfully and lower employee turnover. Mark holds the CAPS, CAMT1, and CAMT II. He is a certified pool operator instructor for the National Swimming Pool Foundation (NSPF), and EPA proctor for HVAC/CFC 608 and 609 certifications.